electroFLUX Welcomes San Francisco-based Oa to PACA
A fresh experimental music experiemce comes to PACA.
March 18, 2015 at 5:15 AM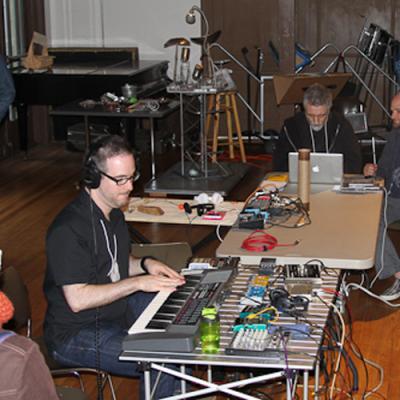 A journey. An exploration. A bold test.
The ongoing-on-occasion electroFLUX Experimental Music Series, curated by Erie-based sonic space-traveler Adam Holquist (onewayness), is always all of those things, and never the same thing twice.
The last time I ventured into it, in early 2014, electroFLUX presented itself as a heady exercise in near-total immersion in sound – brought into, and all throughout, Basement Transmission's former, smaller digs on State Street (near the Performing Artists Collective Alliance headquarters) – by a group of experimental musicians from near and far including Hossa Nova, Boyle, Eric Carbonara, and Nick Millevoi, along with a joint performance by Holquist, Joseph Allen Popp, and Alex Wilson.
The next time around – on Wednesday, March 25 – the series is bringing the experiment back to the neighborhood, at PACA, and adding the element of spoken word to the mix.
Starting at 8 p.m., that night's electroFLUX excursion – titled 'WORDS//MUSIC' – will feature San Francisco duo Oa (poet Hugh Behm-Steinberg and sound artist Matt Davignon); spoken-word performances by local word-artists Cee Williams, Luke Kuzmish, and Michael Bennett; and music created by local soundscapers onewayness and Random Walks.
The work of the night's featured visiting performers, Oa, is described as using "spoken stories, phrases, words and phonemes as the building blocks for improvised experimental music," creating "a musical soup with ebbing and flowing narratives."
Do yourself a favor, and jump in for some of what electroFLUX is serving up. – Ryan Smith
Wednesday, March 25, 8 p.m. // PACA, 1505 State St. // facebook.com/electroflux.music