Erie Chamber Orchestra Raising Funds to Record Local Opera
Local orchestra starts an Indiegogo campaign to record a newly-written opera by local composer Stephen Colantti.
March 30, 2015 at 8:31 PM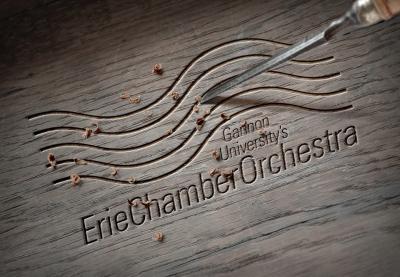 Last year, the Erie Chamber Orchestra completed a project that culminated in Sound of the Silents, a recorded volume of music by J.S. Zamecnik, a man who had composed works in the early 20th century including the score for the first ever Academy Award Best Picture winner Wings. The Chamber Orchestra is back at it again in 2015, and the organization is looking for some help to record a newly-written opera from local composer Stephen Colantti.
Chamber Orchestra General Manager Steve Weiser started an Indiegogo page earlier this year to raise $5,000 to help fund the recording of The Selfish Giant, Colantti's new opera based on the Oscar Wilde children's story of the same name, a tale that had a major impact on the local writer according to the following section from the fundraiser page.
"I first encountered the story myself as a small child. Our family had an old 78rpm record with the great actor, Frederick March, narrating the story.  My sisters and I played it over and over again on our old record player.  Obviously, this story made quite an impression on me since I still remembered it quite fondly years later when I set out to write an opera. Now that the opera has been completed, I believe with all of my heart that with the proper recording of this work, audiences from across the world will be able to experience this one-of-a-kind work and benefit from its powerful message."   
While the totals estimated costs needed for The Selfish Giant are estimated to be over $16,000, the Chamber Orchestra's connection with Gannon University permits them to use recording spaces for free. The project will still has other expenses, however, including funds for talent. I mean, you're going to need some good singers for an opera. Fortunately, the Chamber Orchestra has already engaged the following singers to the project:
If you would like to help fund The Selfish Giant - something I'm sure would make Colantti, Weiser, Chamber Orchestra Matthew Kraemer, and local music fans quite happy - head to the Indiegogo page to donate. As of the writing of this post, the campaign has 26 days left and has reached 14 percent of its goal. Also, feel free to check out the behind-the-scenes documentary for the making of Sound of the Silents below.