Help The AV Club Choose the Lineup for Undercover 2015
The A.V. Club is looking for help with the Undercover 2015 lineup, so take this chance to suggest a song you'd love to hear get covered.
January 9, 2015 at 8:09 PM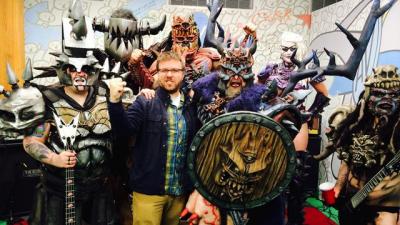 It wasn't too long ago that I spent more time than I would like to admit ranking every entry of A.V. Undercover 2014 (in fact, it was exactly a month ago when you look at the date stamps). The next season of The A.V. Club's yearly cover series is still a few months away, but that doesn't mean we can't get excited about it, especially now that the the fine folks over at A.V. are looking for outsiders to suggest songs for the 2015 slate of songs.
The entertainment website had involved outside participation for previous lists, but this year, the masses will receive a litle more power. Here's the rundown from A.V. Club GM and Editor in Chief Josh Modell:
It's here—time to help us pick the 25 songs to be features in this year's A.V. Undercover. Instead of voting from a list of pre-determined categories, as we've done in past years, we'd like for you to suggest songs in the comments. Do it like this: Start a new comment (not a reply) that simply states your song suggestion. (Like this: Phil Collins, "In The Air Tonight.")
Then go crazy and upvote the ones that you think would work best, and downvote the ones you don't like. We'll take a look at what got the most support (and, as always, add a bunch of our own ideas) to determine the final list of 25 songs, sometime next week.
The A.V. Club has already had quite a few suggestions so far, with strong support behind Janelle Monae's "Tightrope" and Queen's "Somebody to Love." You still have over a week to hit up the comments section with your own personal favorites, so click this wonderfully convenient hyperlink and get started! GWAR might even cover your song - how glorious! As for the time in between now and April, enjoy my favorite cover from Undercover 2014, courtesy of Split Single.