How They Got to Sesame Street
Lori Burke and Brad Pattullo's imaginative journey
January 4, 2017 at 1:45 PM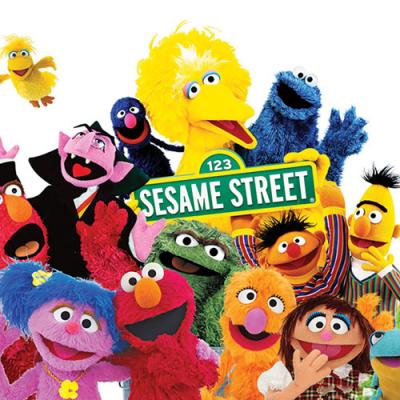 A group of floating guppies on the school playground
Gathering together, look what they found:
A big letter G gleams in the sun
It reminds them of some things that are so much fun …
 – "G is for Games"
For honest reactions (and generally pretty spot-on descriptions), just ask a four-year-old.
I kept that in mind, and my daughter closeby, when I cued up one of the latest locally-made music videos I was invited to check out.
Less than a minute in, I knew we were witnessing a gem: A breezy, island-influenced little tune, expertly animated in primary-bold clay, in which a group of floating guppies learn all about games, good gamesmanship, and, in general, good 'ol letter G.
"I love it, Daddy. Lemme dance to it. 'Cause I love it," says my little one after her first of several back-to-back viewings of "G is for Games."
"Is it, like, a song, or a game?" she asks. Either way, "it's a good one."
Yep, I thought. That would be perfect for Sesame Street.
And it will be.
A product of Edinboro-based animator Brad Pattullo's and Edinboro-based singer/songwriter Lori Burke's multicolored imaginations – with help from friends and family – "G" is set to air on Sesame Street this January.
Like me, probably you, and tens of millions around the world, those two creative minds were raised on a steady diet of the award-winning, Jim Henson and Co.-created classic educational children's series.
These things are deeply etched into our memories, a fundamental part of how and when we began to learn about the world around us. "Sing" … "A New Way to Walk" … those funky-as-can-be "Pinball Countdown" numbers … "C is for Cookie." These songs – and a whole history of others – are really in there.
That's the beauty of Sesame Street: Like all the best teachers, it takes learning and makes it fun without kids even realizing what's happening, and the knowledge lingers longer because of that. Over the course of generations, it's been a standard-bearer for how awesome children's programming can be when the artists behind it are, well, awesome.
So after checking out "G is for Games" (then, at my little one's request, watching it again, and again), I looked forward to hearing more about the collaboration, and about how they got to Sesame Street.
"I definitely remember wanting to be on Sesame Street as a kid and loving the songs," says Burke, who, as a 30-something and a parent, has been exposed to plenty of Sesame goodness. "I remember wanting to be one of the kids sitting on the brownstone steps, talking to the [show's] characters."
That didn't quite happen then. But in 2015, Burke, a busy local children's performer and teacher who's also a member of Tiger Maple String Band, was invited by friend and longtime animator Pattullo, an Edinboro University professor who's done work for They Might be Giants and Tiger Maple, among others, to write a song for a letter-based animation he'd been requested to pitch by Sesame Street's creative team after they became familiar with his work.
Given the letter G to go ahead on by the Sesame Workshop's producers, they got going. Pattullo directed and animated, and Burke wrote and performed, with assistance from her sister, her son, and some family friends and their young ones.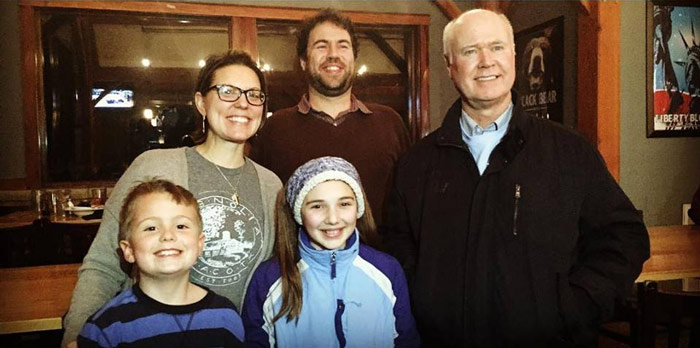 What came out of that collaboration was "G is for Games," a little piece of groovin' guppie gold.
With Pattullo focusing his considerable talents on the labor of animating, Burke says, "I was able to choose my musicians, my singer, the voice-over, and play most of the music, as well. It was a tremendous experience," and everyone involved "really got to rise to the occasion. It was phenomenal."
Phenomenal for them, and good for Sesame Street. So good, in fact, that Burke says she and Pattullo (with a little help from their friends) are already well underway on the work for their second Sesame song and video, a commissioned piece called "Counting Opposites," slated to air on the show sometime next summer.
Good goin' guys.
"G is for Games" is reportedly set to air on the Jan. 20 episode of Sesame Street. To learn more about the work, and to hear more from creators Brad Pattullo and Lori Burke, check out eriereader.com.
When he's not trying to get someone to tell him how to get to Sesame Street, Ryan Smith can be reached at rsmith@eriereader.com, and you can follow him on Twitter @ryanmsmithplens.