Just Announced - George Burton Open Jam at the Sheraton Saturday
Get a sneak preview of -- or jam with -- one of the Erie Art Museum's Blues and jazz festival headliners!
August 1, 2014 at 3:02 PM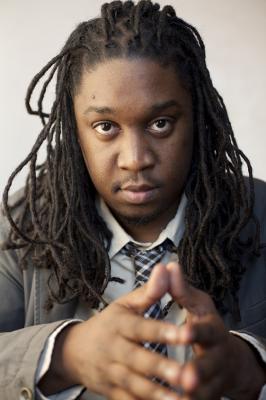 On Saturday night, just as the first day of the Erie Art Museum's Blues and Jazz Festival is cooling down, an open jam session featuring one of Sunday night's headliners will be heating up.
Although George Burton and his quintent will play the Blues and Jazz festival at 6 p.m. on Sunday, you can see his quartet in action, on the water, under the stars, on the Sheraton Erie Bayfront Hotel's gorgeous outdoor patio at 9 p.m. on Saturday. And like the EAMBJ fest, this will cost you nothing. 
Also -- if you're a player and want to hone your craft with some of the best musicians in the world -- including local notables Joe Dorris and Steve Trohoske (who plays EAMBJ on Sunday at 4 p.m. with Eric Brewer, Allan Zurcher, Stix Thompson, and, at times, local hip-hop artist C. Brown)  -- you're certainly encouraged to do so. It's special events like this that make a community known for something more than their ample supply of parking spaces. 
"I absolutely and truly love this community, and having artistry of this caliber in Erie is a beautiful thing," said Trohoske, who, along with Dorris and the good people over at the Sheraton, helped make this event happen on short notice. 
So whether you're a listener or a player, it doesn't really matter -- you like hot jazz in a cool setting, so make the George Burton Quartet at the Sheraton Erie Bayfront Hotel a part of your bluesy, jazzy weekend. 

The Sheraton Erie Bayfront Hotel is located at 55 W. Bay Road. For up-to-the-moment information, check out their Facebook page here. 
For more information on George Burton, visit www.GeorgeBurtonMusic.com. 
For more information on the Erie Art Museum's Blues and Jazz Festival, click here.