Now Hear This: Gun Outfit's "Dream All Over"
Associate Editor Alex Bieler breaks down the West Coast band's expansive new album, which comes out Oct. 16.
October 8, 2015 at 7:05 PM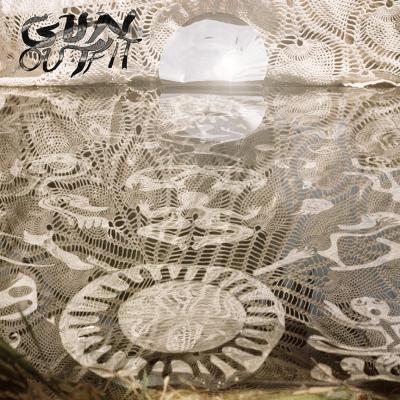 Some albums are great at creating a scene. West coast rockers Gun Outfit transport you to the dusty California landscape on the band's expansive new record Dream All Over.
Dream All Over has, unsurprisingly, a dreamlike quality to it. It's an easy album to turn on and just kick back as you begin to drift off into your own space as opening track "Gotta Wanna" shuffles into gear. For those who like comparisons, the vibe is a cross between the expansiveness of Lonesome Crowded West-era Modest Mouse and the meditative qualities of a Bill Callahan. It's great for laying back in the backyard as you try an take advantage of every warm day left in 2015 before the cold, dark winter rears its ugly head.
Perhaps it's that reason that these recordings that exude a certain warmth on songs like "Legends of My Own." Another factor is that these songs are painted in western tones, as if each pluck of a string evokes an image of a desert just as the sun begins to set. It's quite elegant at times, but there's always an undercurrent of darkness beneath the beauty thanks to themes of futility and an acceptance that maybe the world can kinda suck. But hell, Gun Outfit sure makes that malaise sound pretty great.
If all of that sounds good to you, then you'll be happy to hear that Dream All Over comes out Friday, Oct. 16 on Paradise of Bachelors. For those who can't wait, here's the video for "Legends of My Own" to tide you over while you wait until next week.
Now Hear This is a regular column in which Associate Editor Alex Bieler writes about music - both new and old - that he thinks you should introduce to your ears. If you've know an album that you think he should highlight, shoot him an email at abieler@eriereader.com or Tweet at him at @Catch20Q.