PA Senate Approves Additional Ventilator Funding
Laughlin co-sponsors bill to fund nursing homes and other care facilities as concerns of coronavirus care expenses grow
The Pennsylvania State Senate unanimously passed funding directed to ventilator and tracheostomy care for Pennsylvania residents on Monday, according to Sens. Camera Bartolotta of southwestern PA's 46th District, and Erie's Dan Laughlin of the 49th District. 
Senate Bill 959 would provide additional Medicaid funding to the facilities that have committed to the care of many state COVID-19 patients. According to the PA Department of Health, 1,323 of the state's 5,357 ventilators are in use due to COVID-19 cases.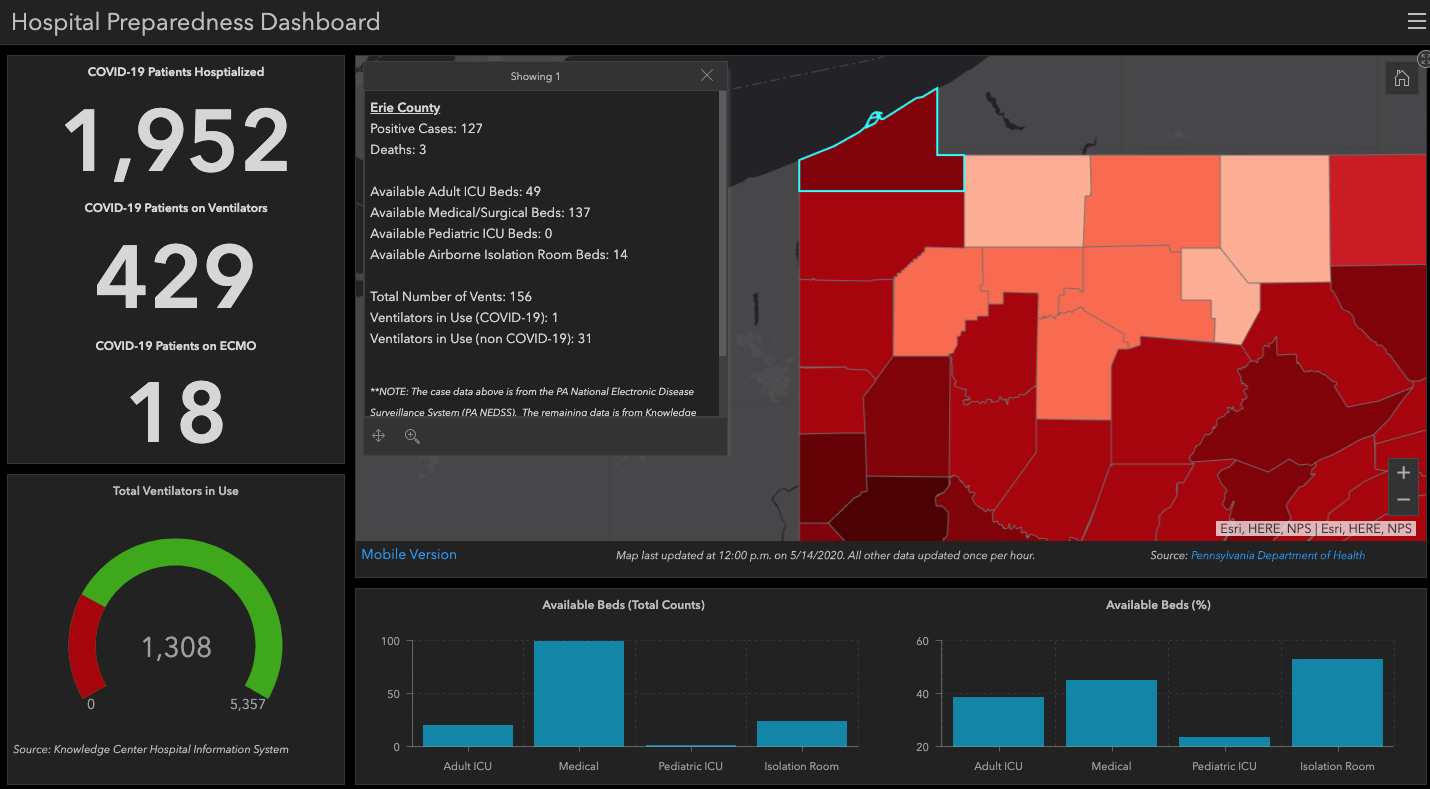 Hospital Preparedness Dashboard at ArcGIS
Currently, around 700 Pennsylvania patients receive Medicaid-covered ventilator and tracheostomy care in nursing homes each month. However, Medicaid fails to reimburse facilities for any additional expenses that may arise such as specialized equipment, supplies, and staff costs.
Bartolotta explained how facilities that offer ventilator care are fighting every day to obtain supplies and funding needed to maintain safety. 
"They need our support more than ever to preserve critical services for some of our state's most vulnerable patients," Bartolotta said. "It is extremely important for us to ensure patients can continue to rely on these services at a time when our entire state needs it most."
Such financial strain may result in the elimination of services for COVID-19 patients. Lack of funding forces patients to travel longer distances to one of few nursing homes which offer specialized care, or seek hospital care, an expense four times higher than nursing homes. Thirteen facilities treat nearly half of the patients who require such services in Pennsylvania.
Senate Bill 959 would stipulate reimbursement for facilities that have taken on the care of COVID-19 patients. The bill heads to the House of Representatives for consideration.