Projects Ramping Up on Fifth and State
Richford Arms expansion, ASCEND Climbing Gym set sights on 2023 debuts
February 17, 2022 at 12:00 PM
Things are looking up on either side of Fifth and State streets, as the latest in a series of ambitious downtown construction projects begin to take form.
In late January, Erie Mayor Joe Schember, Erie Insurance CEO Tim NeCastro, and Beacon Communities President of Development Josh Cohen officialized the kickoff of a $27 million expansion to the Richford Arms apartment complex at 515 State St. A new 2-story addition will be erected on the corner parcel neighboring the current 10-story structure, which provides housing to low-income seniors and individuals with disabilities. The addition will accommodate spaces for wellness programming and six new, fully accessible apartment units and is expected to be completed sometime in 2023. 
The existing building will also have its roof replaced, hallways and apartments renovated, exterior and storefronts touched up, and systems upgraded (lighting, elevators, sprinkler systems, etc.)

Across the street, a site formerly occupied by the Golden Arches is now a criss-cross of steel beams as the skeleton of the forthcoming ASCEND Erie indoor climbing gym has risen from the ground. The 26,000-square-foot fitness facility will occupy three stories of the eventual five-story structure (whose top two floors will be residential) and contain bouldering terrain (emulating a rugged landscape), 52-foot climbing walls, and additional areas for yoga and fitness classes, youth programming, community events, and retail and concessions. It is also projected for a 2023 opening.
Downtown Erie's transformation was always going to be a tall task, but with these and other projects, the changes are becoming more and more tangible.
Matt Swanseger can be reached at mswanseger@eriereader.com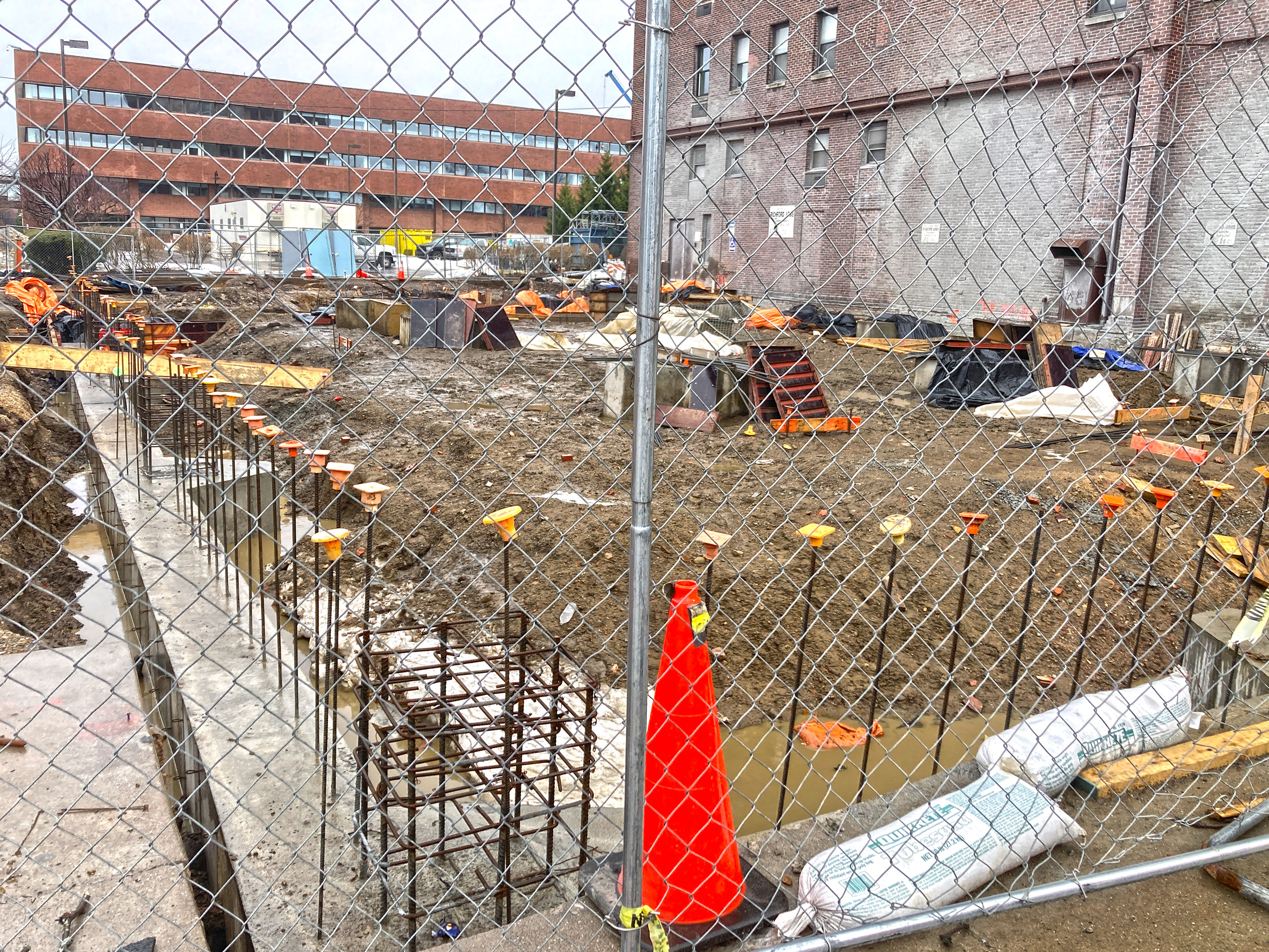 The expansion to the Richford Arms apartment complex at 515 State Street