Remembering Katie Sheriff
Remembering Katie Sheriff who passed away 8 years ago today. Sadly missed but not forgotten.
June 29, 2011 at 12:20 PM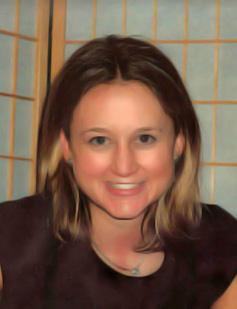 From dukechronical.com:
Katherine Sheriff, Trinity '01, died June 28 when a porch collapsed at a Chicago party, killing 13 people. She was 23.

Sheriff was attending a party in Chicago's affluent Lincoln Park neighborhood when the floor dropped out of a third-story porch around 12:30 a.m. She and 12 other individuals--all between the ages of 19 and 30--were killed in the accident. Authorities said at least 57 others were injured, some critically.

At the time of the accident, Sheriff was living in Chicago, where she worked as director of marketing at Lee Lumber Company.

Sheriff and a number of other people had gathered in two apartments Saturday to catch up with old high school and college friends. Authorities said as many as 50 people may have been crammed onto the third-story porch before it collapsed and quickly trapped a number of people on the porches directly below in a pile of debris.

A handful of other recent Duke graduates survived the accident.

While at Duke, Sheriff earned a bachelor of arts degree with a major in political science. She spent her junior fall studying in Rome, then returned to become the senior pledge trainer in the 2000-2001 academic year for her sorority, Kappa Kappa Gamma.

Two memorial scholarship funds have been established in Sheriff's honor--one by Sheriff's family and the other by Kappa Kappa Gamma. Donations to the family's fund may be sent to Mercyhurst Preparatory School, 538 E. Grandview Blvd., Erie, PA 16504. Donations to the sorority?s fund may be sent to Kappa Kappa Gamma Foundation (behalf of Katie Sheriff) P.O. Box 38, Columbus, Ohio 43216-0038.

- by Cindy Yee, The Chronicle
Friends and family's reflections:
When I got a phone call from somebody asking me to come out to a party my freshman year, I would ask, "Well, who's there?" And if Katie Sherriff was mentioned in any context, I would scramble out to my car no matter what state of dress I was in because I knew I would regret it if I missed even a second of her Oscar-worthy sense of humor. When I think of the most defining moments of the brief time I spent as a sister in Kappa Kappa Gamma, they are punctuated with rolling-on-the-floor (quite literally) moments of joyful hilarity sparkling with Katie's brilliant social wit. I have never known another person with quite the same ability to take even the dullest situation and turn it into a comedy. Katie, you made the fun contagious, and I hope that your infectious spirit remains always in the hearts of everyone it has touched.
- Jules Dudas, member KKG, Spring 2001
 
Katie Sheriff loved Duke in the way it was meant to be loved. She worked hard and she played hard, and she brought a life and vitality to every room she entered, be it one of her Poly. Sci. classes or the Hideaway.
Her best friends always called her the "Beating Heart of Duke University" because no one was more abreast of the gossip or campus wide goings-on than our "Reefer." She and I lived together for all four years of college, and in all honesty, I think upon our first meeting, we were both a little nervous. After all, we were to be living in a tiny triple, Pegram 216. Soon I came to love the close quarters, as being in the presence of the whirlwind that was Katie Sheriff filled my life with excitement. She was delighted with life, the first at every Kappa mixer with the best costume, and the last one to be dragged out of George's Garage.
Everyone who knew her would agree, Katie always got her way, but with her charm and mischievious smile, who wouldn't want to follow along? I was her wingman, which typically meant being in the wake of a force to be reckoned with, watching the hearts break and most nights, helping her find her purse.
If anyone reading this remembers the infamous "Wannabomber" - that scandal was all Katie's. Our sophomore year, our triple in Wannamaker 104 became campus wide news on account of a fraternity prank gone awry. I'll never forget going to visit Katie in the ER that night, so incredibly scared that anything could have happened to my best friend. Of course, she was doing well, and laughing at all of us for our tears and our concern... and that's exactly how I picture her now. In heaven, with a cosmo, head thrown back in laughter. Her crazy blond hair blowing in the wind and light dancing in her crystal blue eyes.
Katie, in every good time I have, I'll know it's in part thanks to you, because you taught me how to have fun and always reminded to me fearlessly live life to the fullest. You will always be with me, your friends, your family and Duke.
- Kelly Goldsmith, Trinity '01
 
Sunday, June 28 at 12:31am the Duke community suffered a great loss as one of its young and vibrant graduates was the victim of a fatal accident in Chicago. In a city with few Duke graduates, we have been lucky to have a tight knit community of friends from Duke. Coming from New Jersey, Pennsylvania, Georgia, Tennessee, Alabama and North Carolina, we've made each other family in this home away from home. Katie Sheriff was an extension of our own families. It has never been more fitting to describe an individual as being "full of life." Katie was just that - animated, beautiful, gregarious, witty, hilarious, charismatic and oh so full of life. We are overcome by grief, sadness and disbelief over the loss of our friend.
Katie loved everything about her Duke experience and was the first in our group of friends to proudly state to any and every stranger we met in Chicago that we are all, in fact, "Duke girls." Katie Sheriff was the sprite in our lives and imagining this city without her is near to impossible. To her family and her sister Ingrid, Trinity '00, we want you to know how much we loved Katie and how she has touched all of our lives in personal and profound ways. We will miss her silly smirk and her boisterous laugh. Last night as we sat together mourning the loss of our friend, we smiled when we saw that Katie had painted the sky her signature color for us - pink.
We miss you, our little pumpkin, Katherine E. Sheriff.
Love always,
Katie McClay '01
Katherine Menendez '01
Lopa Patel '00
Sima Diane Sistani '01
Kirsten Whitlow '01
 
She was just like a Fourth of July firecracker. She was so "hot" (pun intended) that we all became warmer and better human beings because of her light. Her personality was like the sun. People young and old, male and female were drawn to her like moths to a flame. Her smile and laughter were infectuous and all of us who knew her and loved her will NEVER forget her. The word NEVER has not had a more fervent meaning. But because she was my daughter, my beautiful baby girl, my ninita pequenita, the hole she has left in my heart and the void she has left in my life is indescribably huge. We will all need each other to get through this. She would want us to live, laugh, get married and have babies and continue with earth's business, remembering her beauty, kindness, laughter and profound LOVE OF LIFE, every day. I wonder today how I will make it to tomorrow, but I know somehow, some way, I will. Just look around you. She is everywhere.
- Judi Lehrian, mother
 
The girls of 814 Lancaster, Kelly, Katie, Sashie, Buffy, Amy and I, planned to spend the twilight of our lives growing old and crazy together in a mansion in New Orleans. We were united from the first week of freshman year and anticipated being best friends for the rest of our lives. It seems impossibly cruel that Katie Sheriff's life was cut short at such a young age. Despite my sadness, I feel that I am fortunate, because it would have been a tragedy to never know Katie. Many people are never blessed with the kind of good, true, honest and devoted bond of friendship that Katie shared with her close friends. Katie would make you laugh when you wanted to cry, she always greeted you with a hug and she knew when to give you a shove towards trouble, just to make life interesting. We shared so many crazy times, spanning from Paris to Myrtle Beach, S.C. But Katie would make even seemingly banal moments in life full of surprise and promise. Katie would leave little notes on my car when she saw it on campus. Such a stupid little thing, but I think that it is the kind of gesture that speaks volumes about her ability to make people laugh, her wit, her enthusiasm and the abundance of love that she gave so generously to people. Her joy and energy were infectious.
- Erin Thayer, Trinity '01