Rusted Root Frontman Michael Glabicki and Guitarist Dirk Miller Bring Reggae Rock to Voodoo Brewery
More good vibes come to Voodoo Brewery. 
April 15, 2015 at 6:00 AM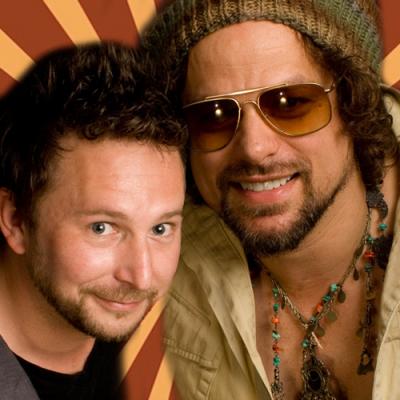 Awhile back, Matt Allyn, founder and brewmaster at Meadville's Voodoo Brewery, shared a profound thought with the Reader's own Alex Bieler: "I'm a firm believer that beer needs music," he said. "It's a living organism."
Allyn was talking about the fine beers he brews – yes, he plays music for the developing suds. One of his most long-established creations is even named after a Primus song (Wynona's Big Brown Ale). So, it seems, he gets music on a micro-level, just like he gets beer.
And it seems like Voodoo understands that same kind of idea goes for humans, too – drinking beer or not – because the award-winning pub is about to host another sweet show on Friday, April 24, featuring Rusted Root's Michael Glabicki and Dirk Miller, along with an opening set by Big Leg Emma's Charity Nuse.
Rusted Root frontman Glabicki, guitarist Miller, and singer/multi-instrumentalist Nuse are each considerably-fantastic musicians in their own rights – not to mention longtime mainstays on the region's (and beyond) jam/rock circuits and scenes – making the show very much worth the drive down to Crawford County.
To boot, it's an all-ages event, so younger, non-beer-drinking show-goers are welcome to get in on the good vibes, too. – Ryan Smith
Friday, April 24, 7 p.m.  // Voodoo Brewery, 215 Arch St., Meadville // facebook.com/VoodooBrewery