The Best TV of 2019
Five shows worth watching from this year
December 18, 2019 at 10:30 AM
There was a lot of great television in 2019, with an abundance of excellent debuts in particular. Here are some of the highlights. Caution: Spoilers abound!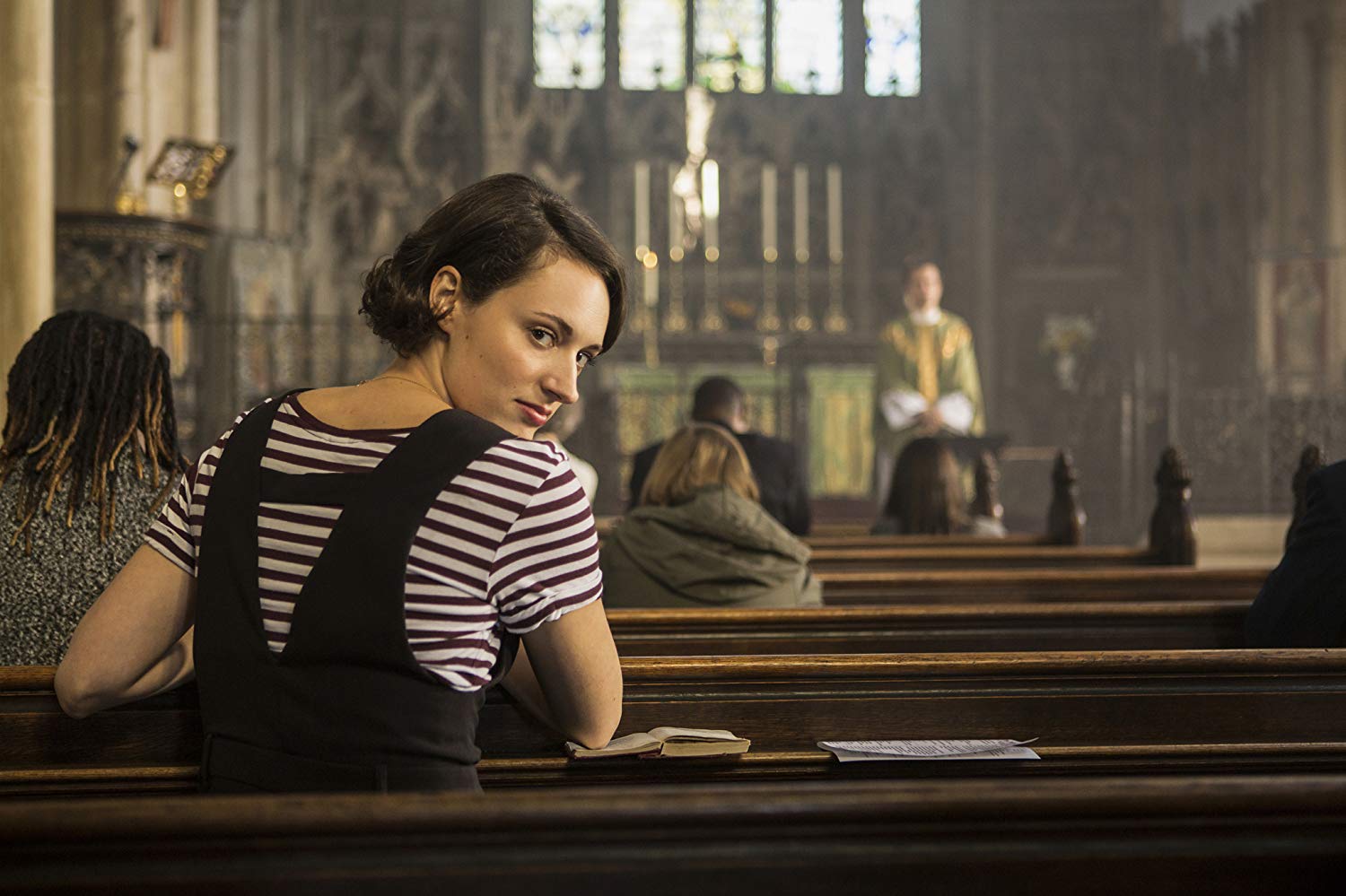 Best Overall: Fleabag (Season Two) // Amazon
Though Fleabag's first season was formidable, its second season was something wholly more impressive. The show is the work of Phoebe Waller-Bridge, the series' creator, writer, and star. She plays the titular character, who is never openly referred to by name. Set in London, England, the show follows her through her many sexual escapades and personal crises. It's a tragicomic take that delivers well-earned laughs, cringe-worthy moments, and extremely resonant emotional beats. Though the first season was much more focused on sex and quarter-life decisions (picture a more likable, British Girls), the second season mined much deeper. The show wrestles with love, religion, and death with an almost unequaled grace. As Fleabag (as she is known) meets a priest — played with a dark charisma by Andrew Scott — her life fluctuates rapidly. She continues to grapple with the death of her best friend Boo (Jenny Rainsford) and dances through the dysfunction of her family, including Oscar-winner Olivia Colman. There are moments of meta-existentialism, as the show's signature fourth-wall breaks begin to interfere with Fleabag's very reality. Even with lofty goals like these, the show pulls off a masterful stroke of brilliance.
Best Animated Series: Undone (Season One) // Amazon
This show simply must be seen. Much like Fleabag, it aims incredibly high and is able to stick the landing perfectly to become one of the most beautiful programs ever made. Done in a style of rotoscoped animation similar to Richard Linkletter's Waking Life and A Scanner Darkly, Undone ties in that compelling look deftly with its theme. Since the series is filmed and then redrawn, the acting performances are essential in a much different way than traditional animation. Created by Raphael Bob-Waksberg (Bojack Horseman) and Kate Purdy, the show follows Alma Winograd-Diaz (Alita: Battle Angel's Rose Salazar) as she tries to unravel the mystery of her father's death (Better Call Saul and Mr. Show's Bob Odenkirk). After a devastating car accident, Alma's dead father appears to her, describing how her mental health issues are linked with Mesoamerican Shamanism. As time and reality start to unfurl around her, Alma begins to control it. It is a dense and intensely unnerving work, one that should not be binged, but savored piecemeal. Pulling together its threads in an often psychedelic manner, the series is in a league of its own.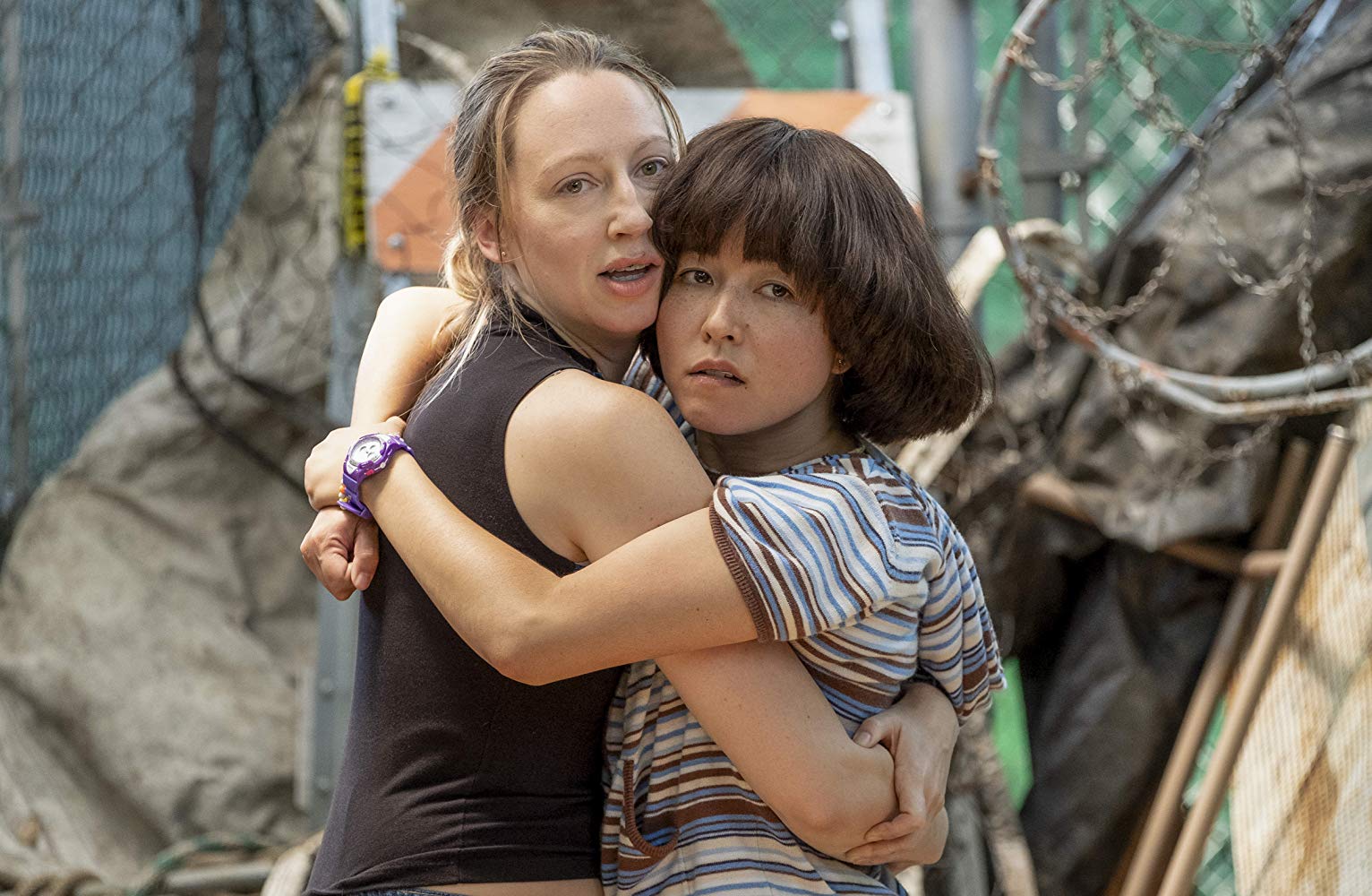 Best Comedy: PEN15 (Season One) // Hulu
Like every entry on this list, PEN15 pulls off something bold. A wonderfully brilliant coming-of-age series, it centers around Maya Erskine as Maya Ishii-Peters and Anna Konkle as Anna Kone. As evidenced by the characters' names alone, this is something very close to its creators. The show has an obvious gimmick, though it's a feature, not a bug. Erskine and Konkle play themselves as middle schoolers, existing among actors playing their correct age (think Strangers With Candy, but a bit younger). It's something that would normally be relegated to a simple sketch or short, but the success of this show relies on its earnestness. Set at the turn of the millennium, PEN15 is an amazingly accurate period piece from a time that a lot of viewers remember vividly. Exploring the supreme awkwardness that only a suburban teen girl can experience, the show lives in that nostalgic zone. It's a lowbrow feat that's somehow extremely lovable.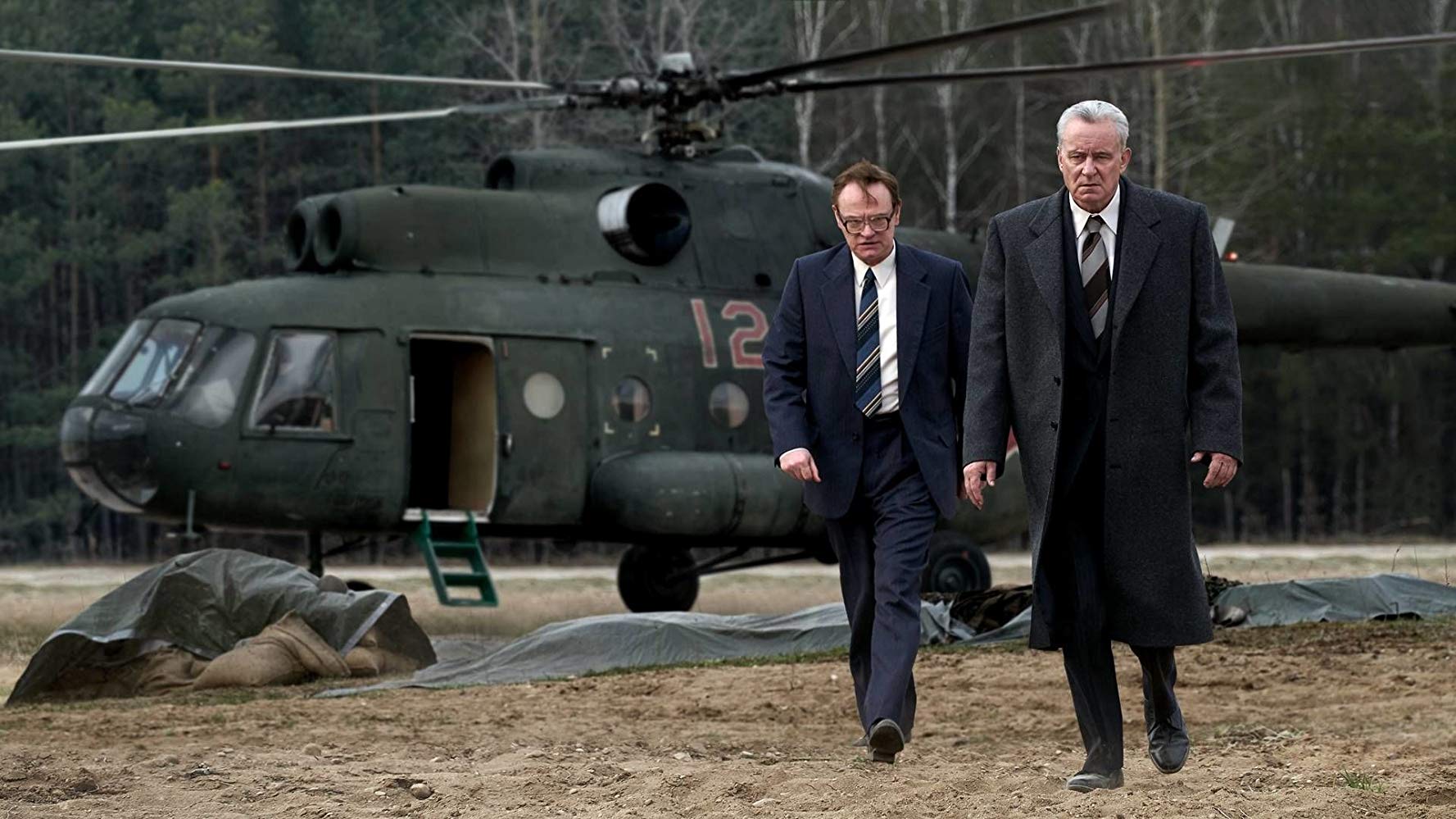 Best Miniseries: Chernobyl // HBO
Chronicling the 1986 meltdown in the Ukrainian city of Pripyat, Chernobyl is incredibly impactful. The series is profoundly unsettling, and rightfully so, dealing with one of the worst man-made disasters in history. Written and created by Craig Mazin (previously a comedy writer perplexingly responsible for sequels to The Hangover and Scary Movie), the five-part miniseries pivots from horror to legal drama. The first few episodes are some of the scariest moments you're bound to see for some time, detailing the real-life effects of the disaster on the power plant's workers, first responders, and investigators. Using a primarily British cast to substitute for Eastern Europeans, the show follows the spectacular Jared Harris as Valery Legasov, a scientist tasked to help with the aftermath (as Harris meets the same fate that Lane Pryce sadly does in Mad Men as the first episode concludes). Though it reportedly took many liberties with its narrative, the episodes shed light on some of the lesser-known stories surrounding the disaster, building to one of the must-watched runs of the year.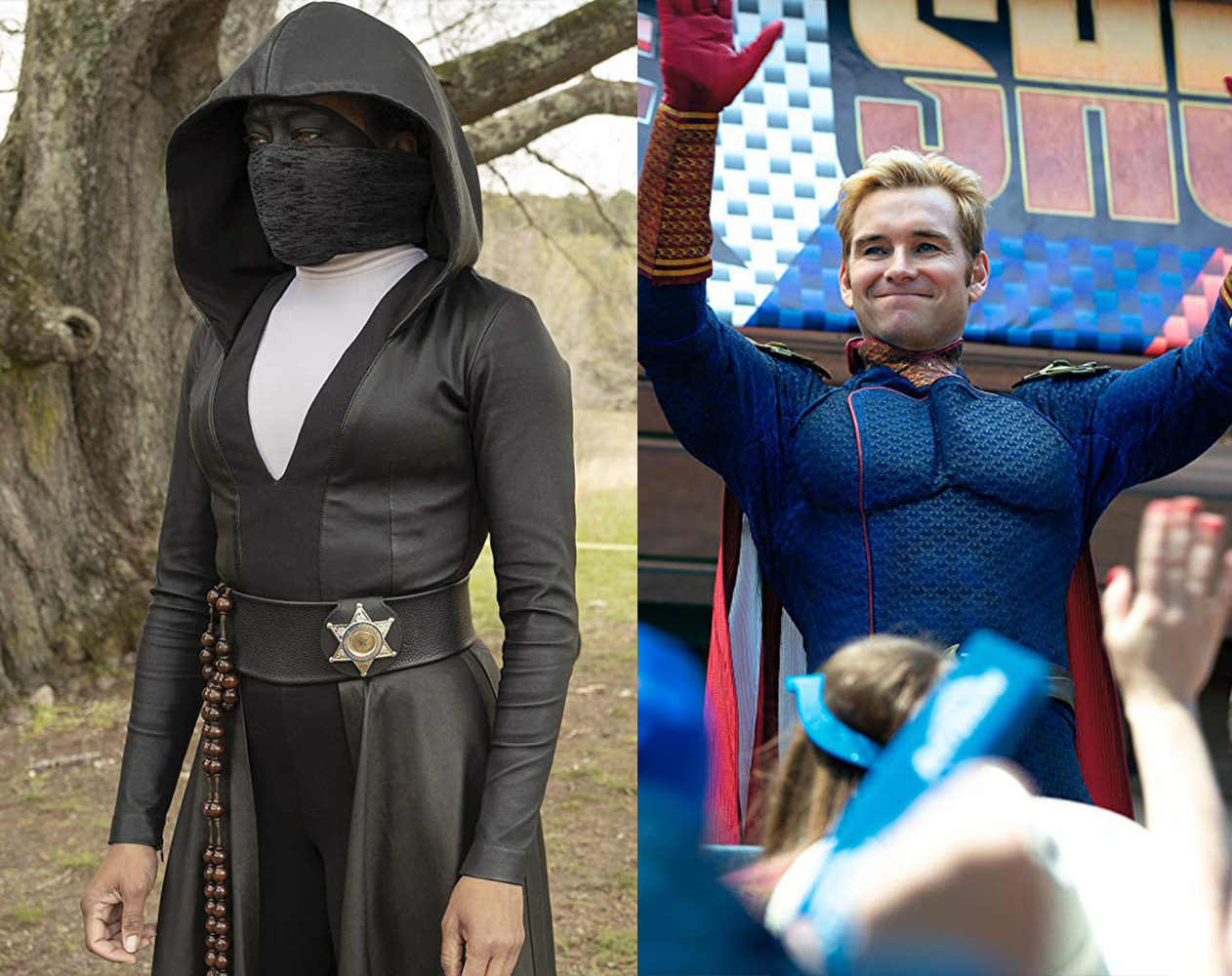 Best Superhero Series: [Tie] Watchmen (Season One) //HBO and The Boys (Season One) // Amazon
Born out of the same energy, Watchmen and The Boys expertly showcase similar visions of pop culture's current obsession with superheroes. Interestingly, The Boys may just hold truer to Alan Moore (who refuses to attach his name to any adaptations of his creations) and Dave Gibbons' landmark 1986 Watchmen limited series. The Boys — based on Garth Ennis and Darick Robertson's six-year run — succeeds in deconstructing superhero culture and building a believable new world filled with its own history. Its first season hooks the viewer in, eager to see more of its Technicolor noir.
HBO's Watchmen is equally fascinating, constructing lush backstories and amazing world-building. Taking place decades after the events of the comic, the story is jam-packed with Easter eggs and mystery. Using a few of Moore and Gibbons' characters along with scores of newcomers, the plot pays off like a slot machine thanks to the watchful eye of creator Damon Lindelof (Lost, The Leftovers).
Honorable Mentions: The Marvelous Mrs. Maisel (Season Two) // Amazon, The Righteous Gemstones (Season One) // HBO, What We Do in the Shadows (Season One) // FX, Documentary Now! (Season Three) // IFC, Good Omens (Season One) // Amazon
Nick Warren wants to give a shout-out to Baby Yoda of The Mandalorian for Best Breakout Star, but doesn't want to spring for another streaming service just yet. He can be reached at nick@eriereader.com.