The Stanley Cup Playoffs Start Tonight
Arts & Culture Editor Alex Bieler doesn't have a favorite team, but he can't help but get excited about the NHL postseason.
April 15, 2015 at 6:30 PM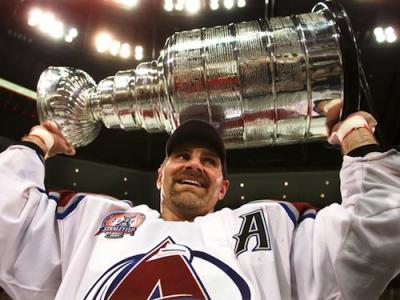 I love the Stanley Cup playoffs. I've been a pretty big sports fan ever since my dad took me to the Cleveland Browns first game back in the NFL in 1999, but I didn't really get into hockey until I originally came to Erie to attend Gannon University.
It didn't take long before I was hooked, a product of having friends who followed the Pittsburgh Penguins, Buffalo Sabres, Detroit Red Wings, Columbus Blue Jackets, and that one random Vancouver Canucks fan. Part of the fun is that I don't really have any true allegiance to any team, which is a refreshing feeling for someone who is used to having his home squads constantly do depressing things [note: I am already horribly nervous about the Cleveland Cavaliers and the NBA playoffs]. There's a reason I name a lot of my fantasy sports teams Murphy's Law.
When it comes to hockey, however, I can simply watch the game and appreciate a good matchup. Sure, I'll probably latch onto teams due to fun storylines - who doesn't love when a long-time NHL player can finally win his first Stanley Cup? Then, of course, there is the glory of the Stanley Cup itself.
The Nib, a cartoons, comics journalism, humor, and nonfiction site, published a pretty phenomenal comic by Molly Brooks that details the history of Lord Stanley's Cup, which makes for a great read to help you get pumped up for the start of the playoffs tonight. If you need more, you can always hit up YouTube and watch the NHL's excellent playoff commercials, including the chill-inducing "No Words" campaign which you can watch below. Also, I wouldn't do this post justice if I didn't include a video of NHL legend Ray Bourque finally hoisting the Stanley Cup in his 22nd season, something that ranks up there as one of my favorite sports moments of all time and is also embedded below. Seriously, if you want to see a really large, bearded man shed a few tears on cue, show me that video. 
It's Stanley Cup season, and it feels great.