WQLN's 'Our Town' heading to Edinboro
The 'Boro is set to be featured on the next installment of the local history series. Is your story a part of it?
January 12, 2016 at 12:06 PM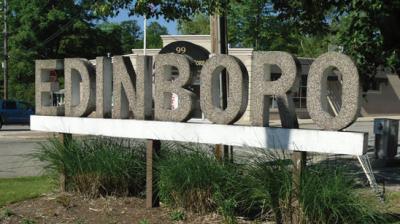 Steeped in local history and sprawling in personal narratives, WQLN Public Media's 'Our Town' series is an expanding collection of video scrapbooks, telling folks' tales of people, places and happenings in and around northwestern Pennsylvania.
Having completed installments about history-rich area towns including Meadville, Oil City, Corry, and North East, the series now has its sights set on Edinboro, with plans for a local premier of the new documentary in April.
With that, the program's producers are looking for people who are interested in sharing their stories, images, mementos and everything else related to Edinboro history.
Sound interesting? Then you should plan on attending a meeting coming up on Monday, Jan. 18 in Edinboro that's set to provide more information, as well as some technology training and a place for those interested to sign up to share their stories. The Edinboro Municipal Building (the site of the upcoming informational meeting) is located at 124 Meadville St., Edinboro.
Following that meeting, series producers will also reportedly be leaving cameras on-hand at the Edinboro branch of the Erie County Public Library so those interested can share their stories, historical or otherwise, for consideration as part of the final 90-minute documentary.
Very cool. Very worthwhile. And a very effective use of modern technology as a means of revisiting and preserving the region's storied past, and its present.
Ryan Smith can be reached at rsmith@eriereader.com, and you can follow him on Twitter @ryanmsmithplens.