yep! Event and Live Music Reviewed
A bachelor/bachelorette auction and live music reviewed for your reading pleasure.
February 28, 2012 at 11:50 AM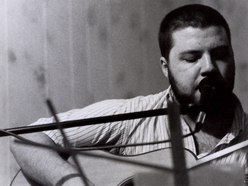 Young Erie Professional Host Third Annual Bachelor/Bachelorette Auction
From meteorologists to marketers, 20 brave souls auctioned themselves off as a potential date on Saturday, Jan. 28. Flower petals and tea candles set the tone as onlookers bid on bachelors and bachelorettes at The Brewerie. 
Here's how it works: Erieites volunteer as a date and see how much money they can raise for charity. This year's proceeds went the Leukemia and Lymphoma Society, which researches ways to cure – and supports people affected by – blood cancer. In addition to buying a warm body, attendees could bid on donated gift baskets, local art, spa packages and other goodies at the silent auction.
Those up for auction also come with a date package, which range from tickets to the Playhouse to passes at the Peek - with gift certificates for a romantic dinner too, of course.
DJ Bill Page cut tunes for the night, giving each potential date some swag when they approached the stage. The first bachelor up set his own tone by snagging the mic and making one thing very clear. "I put out," he told the crowd of almost 200, as if it were an added bonus to the date package.
Others auctionees left a little more to the imagination with tamer gestures in comparison. With every flex of a muscle or the swivel of a hip, flailing bid numbers were sure to follow.
Many bachelors and bachelorettes went for more than $100. Just as the year before, the highest bid went to a Logistics+ employee. This year, the employee was in from France, which is his permanent residence. After a lively back-and-forth with the bidding, the Frenchman finally sold for $290. The woman with the highest bid rejoiced in a flurry of gyrations in front of her new date.
All in all, the Young Erie Professionals raked in $2,777 for the Leukemia and Lymphoma Society.
Dragon Wagon, Matt Texter Hit the crooked i
Erie has been falling hard for bluegrass, and at the crooked i, it shows.
Besides the obvious uptick in flannel, you can tell when it's bluegrass night at the i by the readiness for a hoe-down hanging in the air.
Matt Texter opened strong with a voice full of velvet grit, his sound infused with gospel, country, and folk. His stage presence was ample as a one-man band strapped with a harmonica and guitar, his feet stomping for percussion. Texter says he's had a harmonica since the fifth grade, and got his start on guitar in his father's Pentecostal church. He's been hooked ever since, playing all over the region from Sprague's Farm in Venango to Hagerstown, Md.
Texter primed the crowd for Dragon Wagon, a bluegrass band out of Michigan. This six-person gang has a similar style as Cabinet, the familiar folksy group from Wilkes-Barre, Pa. Like Cabinet, Dragon Wagon lined up on the edge of the stage in a row, sans drummer.
What was unique was how Dragon Wagon jammed while facing straight ahead, some of them with eyes closed. The only time the band made eye contact with each other was between songs with warm reassurance.
And reassuring they were – it seemed that everyone at the i understood the mountain-people melodies Dragon Wagon wove was the real deal. Their sound brimmed with a light-heartedness that comes only from a band that genuinely digs not only the sounds they produce, but who is producing them. Think Edward Sharpe and the Magnetic Zeros meets Mumford and Sons.
By midnight the floor was flooded with knee-slappers and whirl-arounders. Dragon Wagon pulled their cover song card right at the peak of the performance and crowd responded with enthusiasm. Their cover of Old Crow Medicine Show's "Wagon Wheel" had more than just the musicians on stage singing along. Even after the band was packing away their mandolin and fiddle for the night, patrons exited still humming along to their tunes.
Miss Matt Texter this time around? Catch him at the Songwriter's Showcase at the Vermont Tavern this Monday, Feb. 6 at 9:30 p.m. Dragon Wagon will open for Ekoostik Hookah at Headliner's in Toledo, Ohio, on April 21 at 9 p.m.