Album Reviews
What do you get when you mix in some Black Keys with some Kate Bush, a dash of Jonathan Coulton, and a holiday pinch of She and Him? Four CD reviews you?ve got to read.
December 15, 2011 at 2:00 PM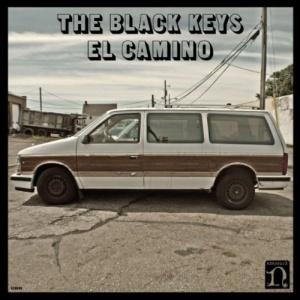 The Black Keys  / "El Camino" / Nonesuch - 4.5/5
Bluesy guitar riffs and driving drum beats are no surprise for The Black Keys, and with producer Danger Mouse in tow, the Akron, Ohio natives serve up more fuzzed-out, hard-driving tunes on their seventh LP "El Camino." Riding on the success of 2010's "Brothers," the boys have already hit pay dirt on lead single "Lonely Boy," a sludgy, irresistibly catchy tune that will leave you dancing like Derrick Tuggle. From there, the boys keeps rocking until "Little Black Submarines" slows it right back down, starting off with some folky finger-picking until the hymnal explodes into frenzy of instruments. Dan Auerbach and Patrick Carney keep jamming on from there, and by the time Dan pleads "No, don't let it be over" on album closer "Mind Eraser," you'll be on jamming your finger on the replay button in no time.

-Alex Bieler
 
Kate Bush / "50 Words for Snow" / ANTI Records - 4.5/5
After a six-year wait, Kate Bush returns with her first all-new studio album since "Aerials." The art-rock legend evokes a wintry backdrop throughout "50 Words for Snow," taking her time as her hushed voice guides her stories along. "Snowflake" starts off the album with a duet with her 13-year old son regarding a falling, well, snowflake as Bush allows the hauntingly atmospheric synth pulses and harrowing piano keep the song alive like a flickering flame in the harsh winter winds. The album allows each of its seven songs space to breathe, with the shortest track sitting at just under seven minutes. Despite the length, Bush keeps her eccentricities tamed, allowing her tales of lost connections and lusty snowmen to wash over the listener like sonic snowflakes in a gorgeous wintry dream.

-Alex Bieler
Jonathan Coulton / "Artificial Heart" / Rocket Science - 4/5
After a five-year long hiatus from extensive songwriting, Jonathan Coulton pairs up with producer John Flansburgh of They Might Be Giants fame for a match made in nerd-rock heaven. Coulton, best known for the song "Still Alive" from the influential videogame "Portal," shows that even after the long wait, he can still pump out catchy pop tunes focusing on different facets of everyday life. The quirkiness is still there on "Artificial Heart," although reeled in a tad more than the lonely-giant-squid-themed songs of past. At a massive 18 songs, some of the tracks fly by without much notice, especially when all the tunes measure in at under four minutes, except for a new version of "Still Alive," featuring Sara Quin of Tegan and Sara on vocals. Still, "Artificial Heart" provides an enjoyable blast of pop charm.
-Alex Bieler
 
She and Him / "A Very She and Him Christmas" / Merge Records - 4/5
Piping out holiday tunes is nothing new to Zooey Deschanel, who first serenaded us with some Christmas classics in "Elf," the 2003 holiday comedy where she was opposite Will Ferrell. This time, Deschanel (She) teams up with recording partner and other half of She and Him, M. Ward (Him), for 12 smooth, easy holiday listening festive tracks, as they take classic songs and infuse their throwback '50s-esque-style approach to indie pop to get something very She and Him indeed. An even slower than normal "Have Yourself a Merry Little Christmas" is a standout track, as Deschanel digs deep into her range to croon this classic. And with a portion of the proceeds of each purchase being donated to 826National, this is a holiday purchase you can feel good about getting for yourself or the She and Him fan in your life.
-Ben Speggen