Art, Music, and Preservation Go Hand-in-Hand
Local band records music video in historic house that has since been reduced to rubble.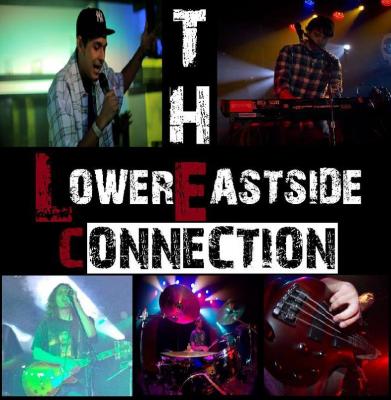 Local hip-rockers LEC released a video today for their song "Oubliette," directed and shot by the talented Jessica Yochim. If you recognize the location of the shoot, it's because it's been in the news recently.

"There's a crazy back story to it," says LEC frontman Jonny Evans of the Heman Janes House -- you know, the building recognized by the National Register of Historic Buildings as the oldest house in Erie's Historic West 21st Street District -- the one that was demolished back in April after being sold off and its tenants being forced out.
The list of those tenants included LEC guitarist Dan Head and his girlfriend, Jessa Crow, who lived in a section that included much of the downstairs, including two rooms with 14-foot ceilings and chandeliers, according to Evans.
"We're so glad we got to film there," Evans explains. "We shot this video two weeks before it was destroyed -- we had no idea it'd be completely destroyed."
And destroyed it was. As Cory Vaillancourt said in his column a few weeks back, Taman Shud.
Or maybe not.
Maybe someone took him up on that offer of a solitary brick to begin the rebuilding process. I didn't see anyone in the footage after the music video amidst the wreckage wielding a brick (I did see one Howie Glover dancing front-and-center during the song, though), but there is a brick there. It's art in the form of a music video that will remain a reminder of what we had, what we have, and what could be.
So check out the music video here. And start thinking about our past when we chart our future.
Ben Speggen cares about both music and preservation and when the two are married, that makes for a great production. And he's glad that folks like The LEC apparently see things the same way.
If you want to chat with the band, head to the King's Rook Saturday, July 19 for their upcoming album release party. If you want to contact Speggen, email him at bSpeggen@ErieReader.com, and follow him on Twitter @ERBenSpeggen.