Cheap Gifts for Tech Heads
Don?t know what to get the tech head in your life for Christmas? Cristina Schrenckengost dishes out some cool options.
December 15, 2011 at 9:00 AM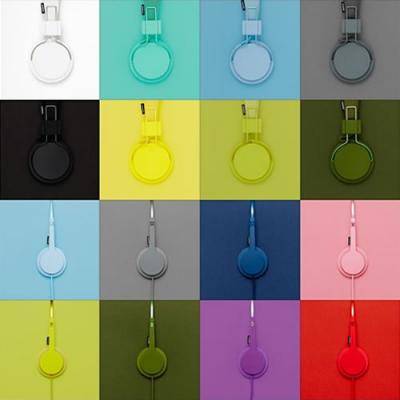 Are you feeling a bit burnt out on sweaters, gift-cards, and neckties for the Holidays? This year try mixing up your gift giving routine with one of these tech savvy—but still stylish—options. For example, our iPhone covers are becoming just as important as any other accessory we might wear for the day. Whether it's for a friend, a family member, or even yourself, I promise that these tech-head friendly and affordable gifts won't disappoint.
Starting out with a gift for the hipster in your life, Urban Outfitters offers a slew of fun gadgets for guys and girls alike. For the amateur music lover, try "URBANEARS Headphones." Moderately priced at $60, they come in a wide range of solid colors ensuring perfect color coordination with a favorite outfit or bedroom scheme. For diehard fans of retro computer graphics, Urban Outfitters also offers "8-Bit Cube Magnets" at $40 for digitally inspired refrigerator art.
Next up are gifts for those who take care when it comes to displaying and storing their messy gadgets and cables. For the bookish sort, Fred Flare hosts the "Aphrodite USB Hub" for only $29.99. A small bust of Aphrodite is much classier than the bland and blocky USB hubs found at any old electronics store. Another, more modern décor option is the "Grassy Lawn Charging Station" from Think Geek, priced for even less at $24.99. Display your electronic goods in realistically fake patch of grass while the cords sit neatly out of sight in the sleek white base of the "planter."
I have good news for gadget-loving ladies. More and more designers are coming out with lust-worthy accessories for phones, tablets, iPads, and whatever else you need to cover with a pretty protective skin. Kate Spade offers my favorite selection of tech accessories, such as the "iPad Folio Hedgehog Case" for $85. This chic and handy case adorned with adorable hedgehogs not only protects your iPad, but also comes with extra space for business cards and a small notebook. Another designer who has been making wonderfully eye-catching accessories is Marc Jacobs.
The "Stardust Logo iPhone 4 Case" available at Piperlime for $38 comes in multiple prints and neon-bright colors making this case as covetable as a Marc Jacobs handbag. The "Marc by Marc Jacobs Heart Ear Buds" from Nordstrom's priced at $42 match the case perfectly. Neon colors are in so why not flaunt them on your phone to brighten up the winter?
The last suggestion I have for a new outlook on holiday shopping actually takes a couple of steps backwards in the technology department. I'm talking about good, old-fashioned film. If you really want to surprise a photo lover in your life, then try wrapping up a super compact "La Sardina" 35mm film camera from Lomography. The "La Sardina Sea Pride" model, priced at only $59 comes equipped with a wide-angle lens and easy multiple exposure capabilities. If you so desire, you can step it up with the "Fischers Fritze" priced at $99. This model comes with a powerful flash and four color filters. What photo lover doesn't want a sea-worthy themed film camera the size of a can of sardines?
So what's it going to be? Another sweater this year or an iPhone cover with a holiday sweater print on it? Yes, it does exist. These are just a few suggestions for useful, affordable, and aesthetically pleasing technology themed items that would make a more than memorable stocking stuffer.
If you're sick of gifting scarf and glove sets, I encourage you to get online and start looking around, because it's just as much fun shopping for these items as it is to receive them.