40 Under 40 alumni: Making Strides
The latest from Gisele Littrell, Courtney Steading, and Matt Wiertel
March 27, 2019 at 10:15 AM
By: Cara Suppa
The Erie Reader is always wowed by what its past 40 Under 40 recipients go on to achieve after they have been recognized for their hard work in their professional, personal, and community spheres. We decided to catch up with three of our past recipients who have been helping to shape the community's professional and cultural landscape here in Erie: Courtney Steding (2014), Gisele Littrell (2017), and Matt Wiertel (2018).
Courtney Steding, Director of Career Services at Penn State Behrend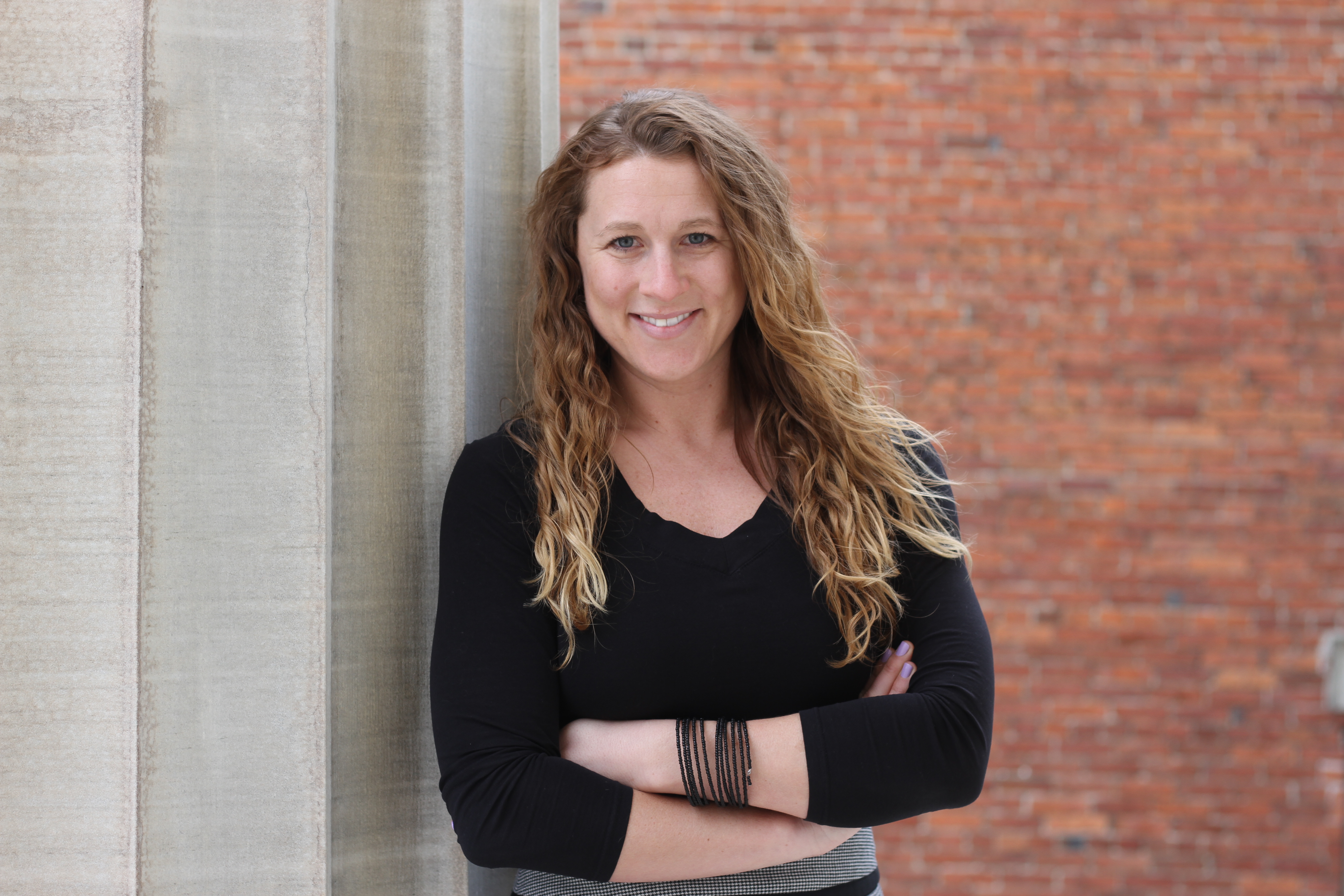 Photo by Jessica Hunter.
Cara Suppa: What have you been up to since your inclusion in the 40 Under 40 Class of 2014?
Courtney Steding: In late 2014, I was promoted to the Director of Career Services, which has allowed me to continue developing relationships with our employers (both on a local and national level) and career coaching, while taking on leadership and supervisory responsibilities for the office.
I went back to school and completed a Master's Certificate in Organization Development and Change through Penn State, and also recently became a Gallup Certified Strengths Coach. In the community, I have been able to build a greater connection within Erie by giving back. The Athena Circle of Trust (of which I was a co-founder) is launching its third cohort of female leaders in 2019. I have also become actively involved in Erie Women's Fund (collective philanthropy that empowers women and families in Erie), serving as the Membership Chair and on the Steering Committee.
CSup: Through the work that you do, you must be widely exposed to the job/career market here in Erie, particularly that which relates to young adults. Are there any trends currently? Any pitfalls? Where do you see the greatest need for employees in the future?
CS: Erie employers are recognizing the need to engage with students earlier in their career (which means while they are in school) in order to build a pipeline of talent. At Behrend, we partner with companies on a variety of levels, which encourages students to get hands-on experience within industry prior to graduation.
No matter the industry, the most competitive students have a combination of internship and/or research experience, leadership positions within student organizations, and are not fearful of becoming a change agent. Finishing college with a degree and good grades is a start, but to be competitive in any business, employers expect graduates to have experience, along with career competencies including problem-solving and critical thinking skills, work ethic, and the ability to communicate with diverse constituents.
CSup: In your position at PSB, are you able to connect, say, college-age entrepreneurs (or those recently graduated) who want to start their own businesses with helpful resources in the Erie community?
CS: By now, we have likely all heard that many of the jobs that will be available in the next 30 years have yet to be created. The pace of the changing workforce and creation of new jobs and businesses require that individuals learn in the moment and be able to problem-solve and improvise. Behrend fosters an open-lab learning experience that allows students to connect with diverse industries throughout the region, which sparks learning and growth beyond the traditional classroom.
For example, a college student or any community member who is seeking entrepreneurial support is able to engage with Innovation Commons at Behrend, in addition to the other Innovation Beehive sites throughout the Erie region. Depending on the individual and their entrepreneurial goal, they may be able to utilize resources from Ben Franklin Technology Partners, Erie Innovation District, or our Erie Regional Chamber and Growth Partnership, just to name a few.
Gisele Littrell, Owner of the Tipsy Bean, Moxie Investments and Strongman Services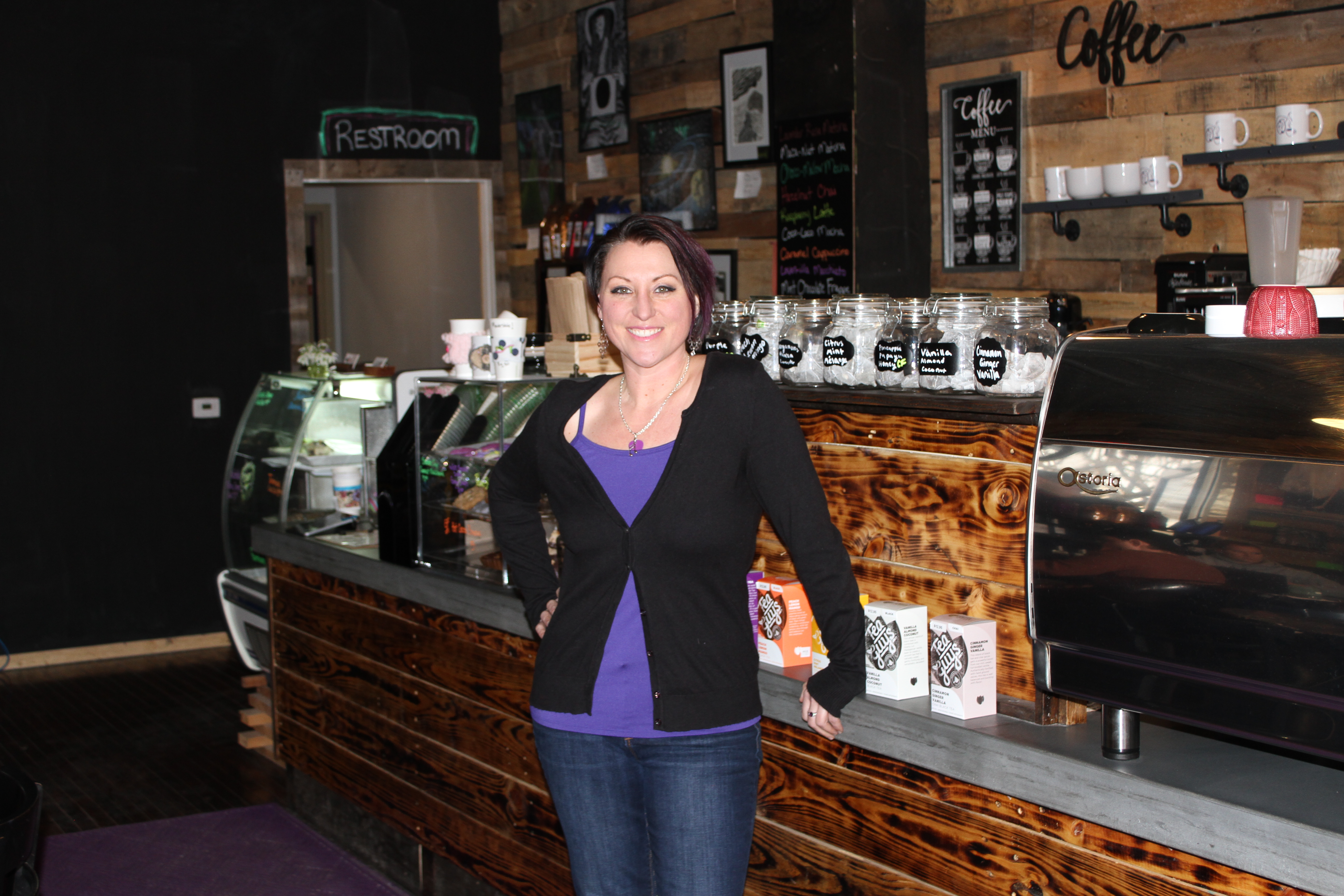 Photo by Jessica Hunter.
Cara Suppa: Your 40 Under feature is chock-full of professional endeavors. Are you still doing all of it, plus the Tipsy Bean now, too?
Gisele Littrell: I sold French Maids a little over a year ago, so that way I could focus on getting started with the cafe. I am still operating Moxie Investments, as well as Strongman Services, and both of those businesses are going strong.
CS: Now let's talk about the Tipsy Bean specifically. What is the background on you opening this? Where did the concept come from?
GL: I had attempted to open a cafe several different times over the last 15 years. This is something I had been researching for a long time while I was invested in other businesses. But timing and opportunity just have to match at the moment that something is meant to come to fruition. The timing was right for me, I had a buyer for French Maids, my tenant moved out, and I decided it was the right time to utilize the building, because I own the building, here and next door. So I decided the opportunity was presenting itself for me to finally start working on this long-term dream that I've had.
The passion for coffee just started from "I absolutely love coffee!" I love the process, the countries, the intricacies that are involved from growing to distribution to actual implementation and brewing.
About eight years ago when I went to Europe, I got to visit so many cafes. That passion was stoked to try and start bringing some of that international inspiration here.
CS: What are the day-to-day challenges of owning The Tipsy Bean? Are there any overarching challenges with being a small business owner in Erie?
GL: Day-to-day challenges are learning industry specifics. There are many industry specific nuances that a cafe and restaurant and a cocktail bar entail. This is the type of business that you can't sit on something for a month; I have to make daily and weekly adjustments.
The biggest issue which I know the city is starting to work on is alternative funding for small businesses, particularly in the restaurant industry. And there's a lot of downtown redevelopment going on, which our area [Independence Hill] — even though we're in the city limits — isn't really receiving a lot of those benefits from the partnerships and developments that are occurring right now.
Matt Wiertel, Director of Sales and Marketing at Velocity Network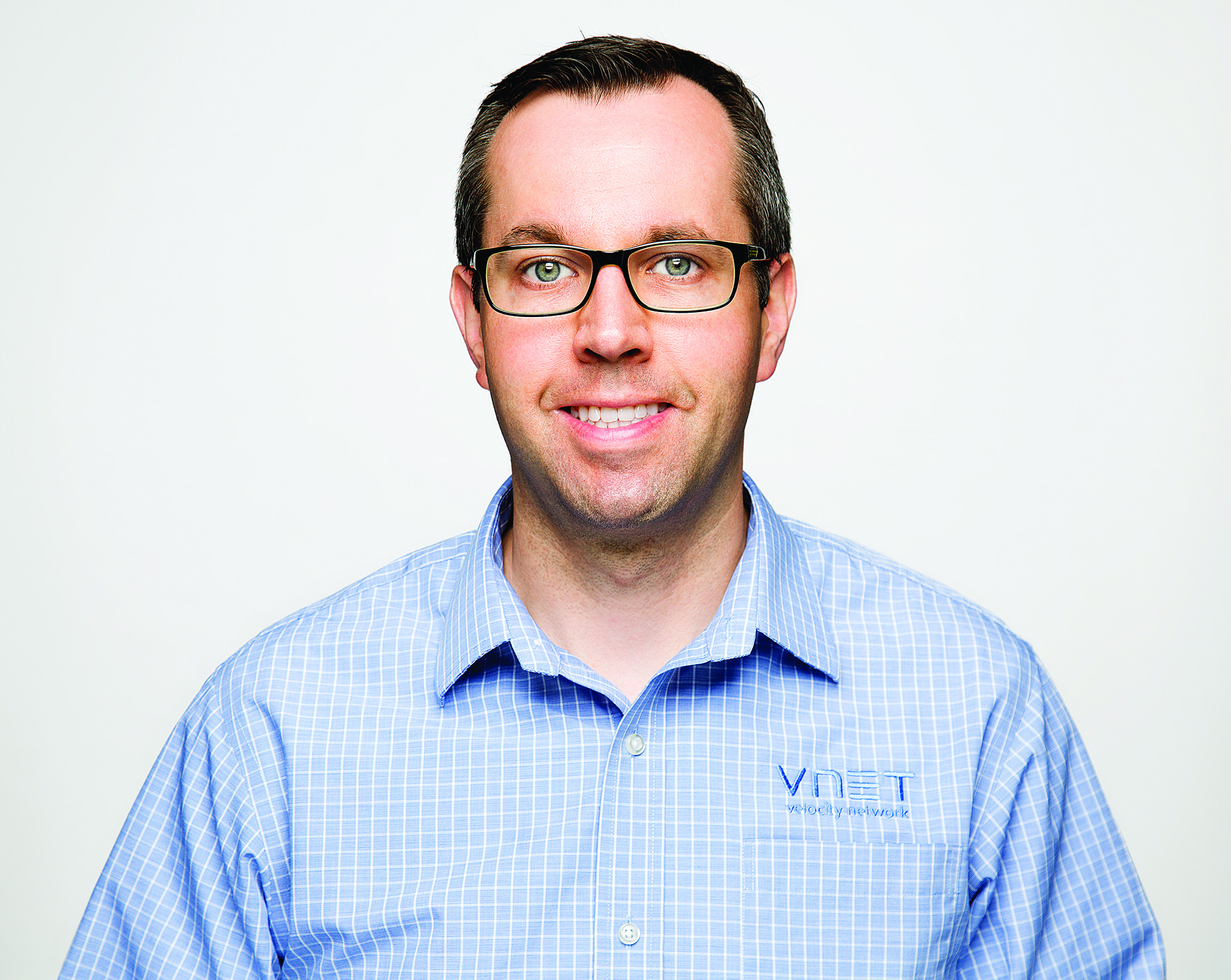 Photo by Maitham Basha-Agha.
Cara Suppa: So you're part of the latest class of recipients, which means less than a year has gone by since you were interviewed. Even still, in that short amount of time, can you describe the growth VNET has seen in this area?
Matt Wiertel: This past year has been incredible and an exciting year for all of us at VNET with the relocation of our corporate offices to Downtown Erie. Our new facility has been in the works for many years and the team worked thousands of hours to complete this amazing space that enables us to provide the highest level of support to our clients. In addition, we now have a unified space to grow our team and also provide world class technology support and training opportunities to our client base. We are thankful for the support from the entire community during the project and are glad to be part of Downtown Erie's rebirth.
CS: The new VNET building, on an aesthetic level, is such a cool piece of architecture for our city to have, but its real benefit lies in its functionality. Can you speak a little to the significance of your new headquarters?
MW: The relocation to our new office starts the next chapter in our company's nearly 30-year history. Since the facility was designed with a blank canvas, we were able to design the building to meet the current needs of our clients and staff but also have the ability to grow as the industry changes over time. We have deployed many technologies in the building including intelligent LED Power over Ethernet (PoE) Lighting, the region's first commercially available Tier II Datacenter, and next generation collaboration solutions from Cisco Webex.
CS: What is your opinion on the state of small/locally-owned/independent business and the under-40 crowd here in Erie?
MW: I feel that there is a new spirit of optimism in the local business community with the partnerships being formed with the Erie Innovation District, EDDC, and the Erie Regional Chamber. For the first time in my lifetime as an Erie resident, it seems that all organizations are working towards a common goal to move the community forward and the business community is taking a lead role in that effort.
And finally, we at the Reader love to ask these movers and shakers, "What is your favorite small/locally-owned business in Erie?"
CS: Since opening in December 2017, Ember+Forge has provided a great space to meet with local contacts, while providing the essential fuel (delicious coffee) to discuss new ideas.
GL: Oh no, I can't pick just one! Let me group it in areas — I am the biggest small business supporter in Erie! I would have to say here, in the Hill District; the Colony Plaza with their resurgence and relevance; and State Street — all the restaurants and cafes and markets.
MW: That's a tough question as there are so many. As a fan of donuts, I would have to say Mighty Fine is my favorite local business.
Cara Suppa can be reached at csuppa@eriereader.com