Monday Morning Locks -- Week 10
Alex Sibley brings you five more locks in Week 10 of Monday Morning Locks.
March 6, 2011 at 10:11 PM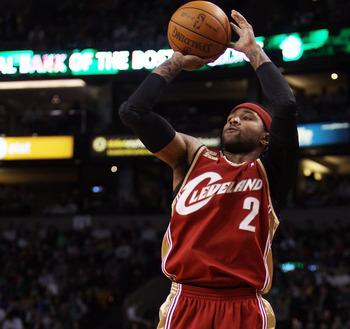 I'm at a loss on what I should do next.
After finishing 3-2 for the last month, I decided to move away from college and professional sports and attack the local sporting scene in hopes that I could break the streak.
It turns out, high school players, junior hockey players and D-League basketball studs can give me the exact same result.
Both the Otters and BayHawks lost, while Cathedral Prep beat rival McDowell for the District 10 title, Villa breezed past Sharpsville and Mercyhurst skated by Robert Morris for yet another 3-2 week.
Should I go to local ice arenas and pick locks from a pee wee hockey league? Or take my laptop and notepad to a senior center and find the hottest shuffle board player?
Something's got to give.
So, for the first time in the history of Monday Morning Locks, I'm boldly predicting that I will not go 3-2 for another week.
What better way to start than picking everybody's favorite joke, which is the basketball franchise resting quietly on the shots of Lake Erie.
Lock No. 1 – The Cleveland Cavaliers.
I'm doing it. I'm picking the LeBron-less Cavs, who have won just 12 times as of Sunday, to win a basketball game – something that has been a challenge in all 62 games this season.
But on Tuesday, the not equally, but darn near close as bad Golden State Warriors come to Cleveland.
Neither team will be sniffing the playoffs for years, but the Cavs have been in a lot of games lately, including knocking off the Knicks in New York.
I'm not sure this is the smartest bet if I want to win four or five locks, but I just have a feeling Cleveland will be too much to handle.
Take the Cavs…Yeah, I said it.
Lock No. 2 – The L.A. Lakers
What in the world is going on with the Heatles down in South Beach?
Dwyane Wade, Chris Bosh and James have lost four straight as of Sunday night? If you live outside of Miami, especially in Cleveland, you absolutely love it.
The streak should be over when they host Portland Tuesday night, but their next guest won't be as friendly – Kobe Bryant and the Lakers.
Los Angeles is finally starting to find its grove, while the Heat are struggling – especially against good teams.
But enough of that, this one is simple. By now, everybody knows my philosophy when it comes to betting against Kobe – you just don't do it.
So one that alone, the Lakers are a lock to win this one.
Lock No. 3 – The Washington Capitals
In recent memory, the Washington Capitals and Alexander Ovechkin have dominated the Southeast Division, winning it three consecutive seasons.
But with Steven Stamkos tearing up the league this season, the Tampa Bay Lightning is looking to take charge of the division they haven't won since 2002-03.
Coming into Monday's showdown in Florida, the Caps lead the Southeast by just one point over the Lightning, who have 81 points this season.
Both of these teams are true Stanley Cup contenders, so this will have the feeling of more than just another regular season game. This will be a playoff atmosphere for the entire 60 minutes.
The two teams are going in opposite directions, as Washington has won four straight, while Tampa Bay is in the midst of a three-game losing streak.
The Caps are trying to make up for a poor first half, while Tampa is just trying to survive.
I like the team that is desperate to earn every point, so give me the Caps.
Lock No. 4 – The Pittsburgh Penguins
Speaking of teams trying to survive, the Pittsburgh Penguins have been riddled with injuries all season, including Sidney Crosby and Evgeni Malkin.
Yet, they're still earning points and are still fourth in the Eastern Conference.
Every game has been a battle since losing Crosby and Malkin, along with a slew of other players such as Chris Kunitz, Matt Cooke and Brooks Orpik.
But on Sunday, the Pens finally get a break – the NHL's second worst team in the Edmonton Oilers.
They lost Taylor Hall, and they all around just don't have the talent to compete with the majority teams they play, as they have won just 23 games this season.
Even with all of the call-ups and rookies in the lineup, Pittsburgh will breeze through this one.
Lock No. 5 – The New York Mets
We won't be seeing too many wins coming from the Mets this season.
The organization is a grease fire, Johan Santana is out until at least June and they just don't have the weapons to compete in the N.L. East.
But, thankfully for New York, there is Spring Training.
It's a meaningless game, and truly their opponent isn't going to be much better this season – the Washington Nationals.
The only thing that matters in this game is deciding which team has the brighter future, which could be the Nats with Bryce Harper. Trust me, that kid is going to be a stud.
But back to this game, I'll take the Mets, just because…well, I really don't have a reason.
Honestly, if you bet preseason baseball, you have a bigger problem than the Mets do.
Season Record: 29-23
~Alex Sibley covers sports for the Erie Reader. You can contact him at ASibley@Eriereader.com, or you can follow him on Twitter @ErieReaderSport.