Producers List Announced for Meow the Jewels
Meow the Jewels receives help from some high-quality producers and is now two-thirds of the way to being fully funded.
October 9, 2014 at 9:52 PM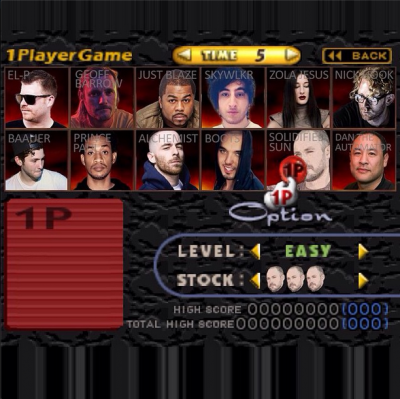 A few weeks ago, I wrote about something pretty cool called Meow the Jewels. Now for those of you who don't know about Meow the Jewels and hate clicking on hyperlinks, here's a quick rundown.
The awesome hip-hop duo known as Run the Jewels announced some pretty amusing preorder packages in advance for Run the Jewels 2, which comes out Oct. 27. One of those joke packages was Meow the Jewels, a reworking of RTJ2 with cat sounds, and eventually one fan started Kickstarter campaign to raise the necessary funds, because cats and hip-hop make for a terrific combination.
Well, that campaign is now two-thirds of the way to meeting its $45,100 goal with 18 days to go as of Oct. 9, which is a fantastic development for anyone who likes either felines or anything involving El-P and Killer Mike. Well, El-P added even more intrigue to the project, posting an Instagram photo showing the producers for the catty album.
That's a pretty impressive list of producers right there, particularly for an album that started off as a joke. I mean, you've got Portishead's Geoff Barrow, Zola Jesus, and... well, just look at that photo! Hell, the guy who is famous for "Harlem Shake" is even contributing to MTJ. Regardless of your feelings to the viral smash, that's pretty cool. Also, contributing producer Just Blaze has even offered up a little suprise if MTJ gets fully funded, just in case the potential existence of a hip-hop album made with cat sounds wasn't enough to get people intrigued.
It's also worth stating that if MTJ gets funded, all of the proceeds will be donated to a charity directly benefitting the families of Eric Garner and Mike Brown, so even something as silly as MTJ can be put to good use. Those interested can head to the official Kickstarter campaign and support not only Run the Jewels, but also cats everywhere, and that's a cause the Internet can really get behind.