Public Forum on Bayfront Development Tonight
Here's your chance. Have your say. Only you have the key.
April 22, 2013 at 3:42 PM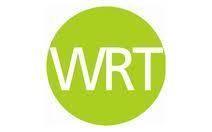 Listen, learn, think, and talk tonight at the Blasco Library.
The subject? Oh, only the future of the city, county, and region -- that's all.
As you know, the renowned regional planning firm Wallace, Roberts, and Todd has been commissioned by Destination Erie: A Regional Vision to produce a regional plan in the grand tradition of the Nolen and Rotival plans. These two plans, Nolen in 1913 and Rotival in 1963, shaped a century's worth of local thinkers' thoughts on the way this city should - and shouldn't - work, play, and live.
Tonight from 7 to 9 p.m. in the Hirt Auditorium at the Blasco Library, a public forum will be held featuring Landscape Architect Eric Tamulonis of WRT, who will discuss some of WRT's observations in his presentation titled "Charting the Course for the Bayfront." After that, a Q & A session will be led by Erie Times-News Public Editor Liz Allen.
Of course, the elephant in this room will be the former GAF site, a prized parcel reclaimed from the clutches of a toxic industrial wasteland but as yet subject to an undetermined fate. A few weeks ago, David Hunter presented an open letter to the Erie City Council from the Erie Reader detailing our concerns about the future of this this once-in-a-lifetime opportunity for community redevelopment and regeneration, especially the possibility that a small group of influential developers could lock most of Erie out of this important bayfront acreage, forever. 
What have you heard? What do you know? What's your opinion? What do you have to say?

Whatever the case, be in the Hirt Auditorium at the Blasco Library tonight.