Stereogum Wraps Up the Bands We Lost in 2014
It's been a good year for music, but now it's time to take a moment and remember all of the bands we lost in 2015.
December 31, 2014 at 12:55 PM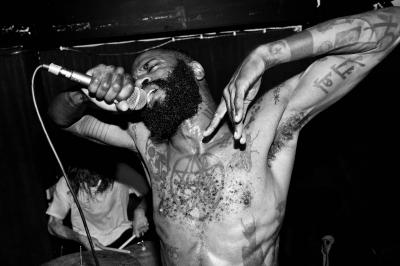 There were several artists who released their first albums this year, as 2015 marked a launching point for Ex Hex, FKA Twigs, Fear of Men, Benjamin Booker, and several other new bands/collaborations/solo acts. Stereogum Founder and Editor-in-Chief Scott Lapatine has put together a video documenting some of the bands we lost in 2014, a slightly depressing tradition of his since 2008.
The tribute features a wide range of acts, from music lifers The Allman Brothers Band and Roxy Music to not nearly as widely-known groups Blanche Blanche Blanche and Nortec Collective, as well as the alternative darlings like The Knife, Crystal Castles, and the always-intriguing and rebellious Death Grips. If you're not much of the "In Memoriam"-viewing type, here's Lapatine's list in alphabetical order.
The Allman Brothers Band
Beady Eye
Blanche Blanche Blanche
Castevet
Centro-matic
The Civil Wars
Crash of Rhinos
Danity Kane
Darkside
Death Grips, although you never really know what's truly going on with this band
Dirty Beaches
Further
Guided By Voices, for the second time
Happy Jawbone Family Band
Hooray For Earth
Klaxons
The Knife
Mr. Dream
Nortec Collective
North Highlands
Orbital
The Rapture
Roxy Music
Smith Westerns
Twilight
The Wanted
The Whitest Boy Alive
Vivian Girls
Yellowbirds
Man, that's a lot of bands that broke up in 2014. Here's the 3-plus minute video, accompanied with appropriately melancholy music and Academy Award-style applause.
Bands can break up for any numbers of reasons - a desire to try something new, infighting, lack of profits, etc. - but we can always hope that at least a few of the musicians from the above groups can turn the end of one act into a bright future for another. Also, as Lapatine mentioned at the end of his article, "Hug your favorite band extra tight tonight," because it will be a sad day when its gone.