To Do List
The Pre-Gathering at Chaffee's and Always... Patsy Cline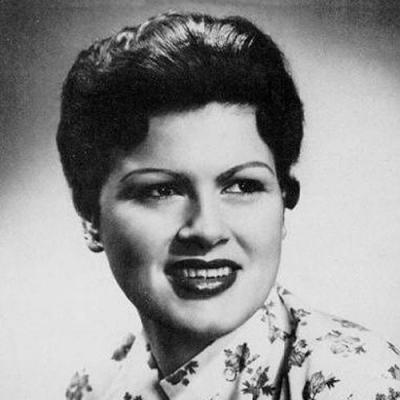 Pre-Gathering at Chaffee's Party
May is a lovely month, but it sure does like to tease Erie with its weather. Stretches of warm days with blue skies and cool breezes will be broken up by cold mornings, soggy afternoons, and the occasional hailstorm. Instead, we look ahead to the summer, where the days are hot and every evening calls for a trip to Presque Isle.
Of course, some people just can't wait for summer. Luckily for you, a taste of July is closer than you may expect. You see, it's time for a sneak peek into The Gathering at Chaffee's.
For those unfamiliar with the summer music festival that makes its home in Girard, that's alright, because the crooked i is hosting a Pre-Gathering at Chaffee's Party Saturday, May 18 to get a look and listen of the lovely locals that will be playing at the Chaffee farm this July 26-27.
"The bands that are playing there are also going to be representing Erie's contribution to the festival," says Nick Taylor, singer and guitarist for Gathering-bound Falling Hollywood. "Basically, you'll get the Erie version of Chaffee's."
And not just a couple of local bands, mind you. Five different groups will be taking the stage at the crooked i, with Broke Boland scheduled to kick the night off at 8:30 p.m., followed by Strangers & Liars, Shotgun Jubilee, Falling Hollywood, and Eric Brewer and Friends. Given that the cover to get in and see the Pre-Gathering is $5 – or $1 per band once I force my brain to do math – I'd be inclined to say that's a pretty sweet deal. Even better, Nick told me that Falling Hollywood should be whipping out some new material for your listening pleasure, and what you'll hear might be a slight bit different than what you may have heard on "Set the Table," their first album released last summer.
"We're sort of fleshing it out," Nick says. "I'd say [the songs] are evolving in a way from the folk thing and getting the electric feel back into our music. We'll play a lot more electric guitar, a lot fuzzier and dirtier [than before]. More like a Black Keys sound, a bluesier, electrified version of our music."
New tunes, great bands, cold brews – sounds like a summer party in May to me.
Always… Patsy Cline
When people find something they like, they tend to stick with it. Whether it is a certain chair in their house, a go-to blend of coffee, or the General Tso's chicken at your preferred Chinese restaurant, good things get revisited. Just take "Always… Patsy Cline" as an example.
"We first ran it back in 1999 at the then Roadhouse Theatre in Erie," says Amanda Post, star of the locally beloved musical. "The initial plan was that we would run it three or four weeks and see if it sells and just keep going – kind of an open-ended understanding that if it was selling, we'd just keep going with it. It sold quickly and furiously, and I ended up saying right before Christmas, 'I can't do this anymore.'"
The hit ended up relocating to the Warner Theatre the next year, where it played on and off for years, up until four years ago. Still, the popularity of "Always… Patsy Cline" kept calling out, so Post stepped back into Cline's shoes and the show is back for fans both new and old.
Now playing at The Riverside Inn & Dinner Theatre located at 1 Fountain St., Cambridge Springs, "Always… Patsy Cline" is continuing to endear itself to audiences with its run continuing May 17, 19, 24, 26, 31, and June 2, with Friday showings at 7 p.m. and Sundays kicking off at 2:30 p.m.
While attendees grew to love the show, Post's admiration for the woman she portrays increased over the years.
"I guess that I would say that I've grown an appreciation," says the WICU news anchor. "Of course, I was aware of her music at the time that we decided to do the show, and I knew that she had died young and that her career was cut short. I read a couple of biographies and got a feel for what her life was like at the time, and she was such a driving pioneer for women at that time in the country music industry. She really made great strides and opened a path for many female vocalists down the road."
Other Erieites seem to agree, given the adoration "Always… Patsy Cline" has in the area. That, or they love Post and company. Either way, the musical doesn't seem to be broke, but locals' eyes are always affixed to the stage.
Alex Bieler can be contacted at aBieler@ErieReader.com, and you can follow him on Twitter @Catch20Q.