Upfront: The Selfie Situation
Erie's most irregular regular column returns! 
October 15, 2014 at 9:33 AM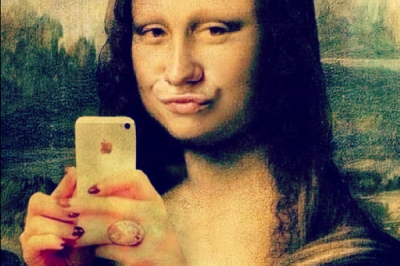 Hola, amigos. I know it's been a long time since I rapped at ya, but I've been busy on some top secret projects that… Awww to hell with it – I've been sitting on my couch in a kimono eating Squirrel Nut Zippers, drinking Zima, and watching reality television.
But I just had to get this Upfront to you, fresh from my fingers to your face, because this totally unimportant story broke too late in the day on Monday to make the print issue, which came out earlier today.
The story is that on Monday, a bizarre video hit the glowing rectangles direct from two seriously misguided supporters (?) of our own State Representative, Ryan Bizzarro.
Political messaging is a staid, conservative medium at best, and a vile, coagulated mass of regurgitated vomit at worst. Even for the most liberal candidates, there is a box that conventional wisdom says should not be thought outside of; look at any political ad from any decade from any candidate from any party, and they're all pretty much like getting stabbed right in the ol' brain-pan with 900 ice picks.
Seriously. Look at political branding in general, and even the color palette popular on the logos and political yard signs that sprout up like mushrooms from so much bull-shit each October; those are all the same too – red, white, and blue. Sometimes green. Rarely pink. Never goth purple and black.
That being said, the world spins on; Edwin O'Connor's seminal 1956 book – The Last Hurrah – tells us the (semi-) fictional story of an aging machine politician seeking re-election to mayor whose hubris and hard-headedness transforms him from a shoo-in to a has-been when an empty-headed upstart upsets him with the then-emerging medium of television. Kennedy did Nixon like that just a few years later.
Likewise, Ryan Bizzarro has not escaped notice for his state-of-the-industry usage of the extremely powerful – revolutionary, even – global medium of social media to post a seemingly-endless parade of "selfies."
But that video though…
Again – that video, which pokes fun at Bizzarro's self-authored pretty-boy image, was neither issued by Bizzarro's campaign nor anyone affiliated with him, but still. Geez.
I should remind you that I've covered Bizzarro extensively – I was there one groggy New Year's Day when he was first sworn in to the legislature, and I used to edit his contribution to this very publication, a recurring column called "Harrisburg Happenings."
From those experiences, as well as careful analysis of his effectiveness, I happen to think Ryan Bizzarro is one of the young people in this town who is actually doing good things in a city that desperately needs young people to do good things – things like Ben Speggen, the Erie Reader's managing editor, is doing across media platforms, like on WSEE-TV and WQLN radio.
Yeah, weird segue, I know. But I 'm getting to the point, so keep reading. You're already like 480 words in so you might as well get to the good part.
You see, Ben just turned 30, and to welcome him into the "dirty thirties," we held a surprise party for him last weekend at one of our favorite spots here in town, Bob Jensen's Basement Transmissions.
Accordingly, I felt the best way to honor (and heckle) one of my best friends on this glossy blue marble we ride 'round that blinding nuclear goodness blazing in the center of our solar system was to compose and perform a monologue somewhat akin to a celebrity roast.
Long story short, I didn't end up delivering the monologue to Ben and our guests at the party because beer, but it did include such gems as, "When I first met Ben, he was a non-smoker, and a vegetarian. Today – after almost 4 years with the Reader and almost 4 years of editing my work – he smokes like he's been to war and eats more pork than Saudi Arabia. Apparently the Reader pays him in Marlboros and empenadas."
So seeing as how I'm still in roast mode, I'm going to express my minor dissatisfaction with this selfie situation in a similarly corny, old-hat manner:
- Ryan Bizzarro takes so many shots to the face that I heard he named his phone "Mike Tyson."
- And to think, his grandfather's job was to give shots to the face, not take them.
- Ryan Bizzarro takes so many selfies that his major campaign donors are Canon, Instagram, and Nikon.
- You know who I wanna see more pics of? George Washington. You know, every dollar Ryan's brought back to his district.
- Ryan Bizzarro may be the youngest state representative in Harrisburg, but he doesn't have to act like it.
- Photography is an art; the last time art intersected politics in this town, Jessie Kunco ended up as a cartoon character on some really shitty guerilla artwork.
- Ryan Bizzarro thought his election also earned him admission to the Handsome Boy Modeling School.
- When you download the Twitter app for iPhone or Android, Ryan's selfies come pre-installed.
- Mark Zuckerburg actually called Ryan and told him to "take it easy on the whole Facebook thing."
- Zombie Lou Tullio just crawled out of his grave and is weeping softly beside West Lake Road.
- Flo Fabrizio – I love that guy – he's a mentor to Ryan, and he used to do the same thing when he was young, by torchlight, in a cave, using a Mastodon femur to carve a crude likeness of himself.
- Mayor Joe Sinnott and County Executive Kathy Dahlkemper… well, they don't really relate to this discussion.
- Tom Corbett doesn't take selfies because he's already a ghost.
- Mike Kelly doesn't take selfies because he doesn't show up on camera. Or in mirrors.
- Harrisburg, Ryan. You're in Harrisburg, not Hollywood.
Those are just a few off the top of my head, but I hope you can see why I'm troubled by all this photogenic foolishness – Bizzarro's performance as one of Erie's state legislators is not what's being questioned here; what I'm afraid this selfie silliness opens Bizzarro up to is the classic "style vs. substance" debate, and as a young man with prominent backing who's from one of Pennsylvania's Democratic strongholds and hasn't done all that bad of a job, I hope he realizes that all of his future opponents – and their highly-paid consultants – will salivate over this ridiculous video. Because the Internet cannot be deleted. Evah.
Cory Vaillancourt will be here all week and recommends you try the veal, and tip your server. He is also a brilliant writer/complete hack and, as always, can be complimented/heckled at cVaillancourt@ErieReader.com. Follow him on Twitter @VLNCRT if you dare. Here's a selfie of Cory eating fried chicken: