Eye on City Council
Curious what happened at the February 1 City Council meeting? Cornell Green has you covered.
February 8, 2012 at 10:56 AM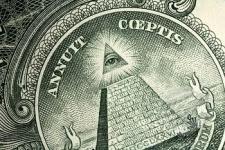 Passion cracked steady under veils of calm, as constituents aimed fine, focused heat, at administrations' cold iron casts.
Members of the Occupy Erie movement kept pushing for their right to protest downtown, and local Postal Service Employees scraped intensely to hold on to their jobs, as local administrations held fast to chintzy ordinances and discussed plans to turn a West Side lot into parking for their summer events.
Wednesday, Feb. 1, at the Bagnoni Council Chambers, voice tones remained fairly low, but the stakes were perhaps higher than they had been in months, concerning constituents and their right to have a real say in the actions of their government.
A man named Braxton Vaughn followed the T3 (Local businessman Randy Barnes) with a well-fired stump against the closing of Erie's General Mail Processing Center on East 38th Street. He said the facility's closing would cut over 120 jobs in the area, including Vaughn's—not to mention, as he noted, the devastating peripheral effects it would have on the community at large. Vaughn said the closing would harm our area, not only by choke-slamming the flow of local businesses that depend on its service but also by mucking up mail service efficiency overall.
"Why would (companies) pay a higher rate to send the mail from here to Pittsburgh or Rochester and back, rather than having it printed down in that community, and pay a one-way rate, straight from their destination and to the customer," Vaughn piped with a hawk-like stare. He said the close would disable processing in the Erie area completely, leaving us dependent on locations like Pittsburgh and Rochester, Erie's next-nearest options. Vaughn explained that the close would probably mess up regular mail too.
"If you send it from your house to my house, and you want to be assured that it's going to be there (the next day), you're going to have to pay express mail rates," Vaughn said. Shortly after, one of Vaughn's colleagues was interrupted by a presentation by the Port Authority.
They're looking to build parking spaces and a shelter in an obscure lot near the exit to I-79 on Bayfront Parkway. Apparently, area event goers will park there and take the city bus across the Bayfront, to Liberty park, about a mile away.
Councilwoman Jessica Horan-Kunco seemed to have questioned the project's sustained usability over the long run.
"Will you be using this lot on a regular basis? Or just for events?" Horan-Kunco asked. The official said it would be used regularly. "So every day, someone could park there and get a shuttle?" she asked. They confirmed. She nodded.
Later, local Occupier Keith Beal approached asking that occupiers be able to set up tents at Perry Square as local Occupiers were still reeling from a second seizure/invasion of their camp by city officials. Officials had crept over and carted off pounds of winter gear donated to the group by democratic support organizations, just days before, making two instances of forced seizure from the peaceful protesters by city officials in just over two months.
Beal cited a Supreme Court decision he said proved local Occupiers had a right to be in the park.
"In (Clark vs. Community for Creative Non-Violence 1984), the Supreme Court gave them the right for temporary structures in a park, with permit, conducted in the winter time, used for demonstrating, no sleeping allowed."
Big ups to Councilman Jim Winarski, for pledging to get the Mail Facility issue on the agenda "as early as next meeting." Shout out to T-3 (Randy Barnes), who mentioned Erie Reader in his presentation to Council. But it's Erie Reader, T—not Erie Free Press. Mad love though.
In Review:
The Postal Service is trying to get a grip on some cash. Erie Postal Workers are trying to get a grip on their jobs. The Occupiers are trying to get a grip on to some warmth, to fight for their rights under the First Amendment.
The suits—they want to build a parking lot. For their summer picnics.
Picnics are great. But the people really need some of that sunshine.
Will the suits ever get a grip?