In Case You Missed It
Here are the top stories of the week so far, all in one place for your convenience. 
January 14, 2015 at 10:00 AM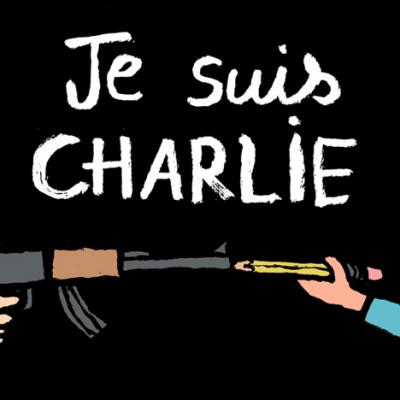 World
'Charlie Hebdo' Editor On New Issue:  'We're Happy To Have...Done It'
Though still reeling from the recent terror attack, the staff at 'Charlie Hebdo' have remained hard at work. Most recently they have completed the cover art for the next issue, which carries a message of both forgiveness, and defiance. The cover will feature another drawing of the Prophet Muhammad shedding a single tear and holding a sign that reads, "Je Suis Charlie", with the caption "All Is Forgiven".
Full article at www.npr.org
France 'At War With Jihadism And Radical Islamism,' Prime Minister Says
While the terror attacks in France have garnered national attention, the French Prime Minister is speaking out in an effort to make clear the government's express goals at this time. In a speech to the French national Assembly in Paris this past Tuesday, the Prime Minister gave a speech that emphasized that the country as a whole is combating extremism, and not ordinary Muslims.
Full article at www.npr.org
OPEC Members Feeling The Pain Of Falling Oil Prices
Fuel prices remain pleasantly low in the U.S., while abroad financial aftershocks are being experienced. In particular, the Venezuelan economy has been shaken by falling oil prices, as the country heavily depends on the revenue of their energy industry. As a result, the Venezuelan President has begun to push for a reduction in oil production as a means of compensating for lost revenue. Saudi Arabia and Kuwait are among other OPEC members whose economies have been impacted by the low prices.
Full article at www.npr.org
National
A Closer Look At Obama's Plan To Protect Consumer Data
Considering the Sony's cyber security breach over the holiday season it's no wonder public attention has turned to the threat of cyber attacks. In response, President Obama has released several pieces of commentary on the issue as a lead up to his State of the Union address. One of the President's proposals has been a prompt response time from companies that have been hacked in contacting the U.S. government.
Full article at www.npr.org
Local
Watson-Curtze Mansion Renovation Project On Track
The Watson-Curtze Mansion, a 123-year old historic landmark on W. 6 Street, is in the process of getting a facelift. The exterior of the building, which has been blackened by exhaust and dirt over the years, is being restored to its original hue. In addition to this, other private contractors are in the process of repairing the roof and other fixtures of the mansion. The project at this point has been a nearly $3 million dollar investment, and well worth it for the sake of preserving historic Erie.
Full article at www.goerie.com