Tech Watch: Epic Tech Favorites
Tech tales told 'tween technophiles.
February 19, 2013 at 9:23 PM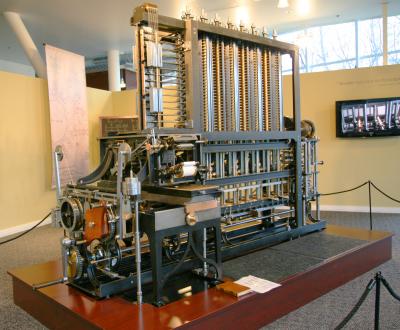 For this week's column, I wanted to take a step back and look at all of the modern technologies we are using, why we are using them, and how they are changing the way we live day to day. I did this by sitting down with each person in the office here at Epic WebStudios and asking the question: "What is your favorite technology, and why?" I probed further, inquiring how they use that technology, and for what main reasons. The rest of this column will outline their responses and additional insight on each of their selections.
When separately prompted, Managing Partner David Hunter and Web Developer Ryan Socoloski both chose Digital Video Recording (DVR). Ryan went on to explain that it has completely changed the way he watches television. DVR allows a user to flip between two channels at once and record both programs simultaneously. This means a viewer no longer has to miss out on one show with the same airing time as another.
Ryan also pointed out that he can rewind sports plays worthy of a replay over and over, even with the option of slow motion. He went on to say that system also affords him the option to record an entire series in seconds. Once the series is over, then viewers can sit down and take part in what is now being called "binge watching" where a user will watch multiple episodes of a single show in one sitting.
Dave was onboard with all of Ryan's reasoning and went on by adding the number-one benefit in his opinion: the ability to fast-forward through commercials. Working the long – and sometimes odd – hours that he does, DVR allows Dave to watch on his own time. An added benefit is the ability to save and re-watch shows and movies, and Dave points out this is great for kids.
After asking him for his thoughts, Shaun Rajewski, lead developer, quickly rattled off Navigation and GPS and went on with a rather in-depth analysis of how it has changed our culture. He even recalled some anecdotes. "I remember prior to trips as a child, my parents mapping out routes and figuring out the shortest routes and shortcuts to get my family from A to B in the most reasonable amount of time possible," he recounted. "Now with GPS, it is as easy as keying in the end point and clicking 'Go.'"
Shaun goes on to point out that GPS not only gives you the fastest route, but it is geographically updated frequently, and there is no need for the distraction of reading a map while driving, or needing a "co-pilot" to navigate while you drive. GPS allows one to get to the unknown without getting lost. No longer is there a worry about making a wrong turn and scrambling to find yourself on a map. Shaun claims that GPS is solely responsible for his random trips and on the spur-of-the-moment vacation ideas.
Martha Hunter, community manager, like many people, answered: her iPhone. She claimed it is her favorite available technology because it allows for everything to be at a user's finger tips at all times. This way, whenever she is in an argument with someone, Google will quickly help her prove that she is, in fact, correct. Unless of course she is arguing with me. Additionally, being a community manager she lives and breathes social. Her iPhone allows her to stay connected across all platforms 24/7.
Content Developer Angela's response unveiled that Pinterest has been her recent addiction. She can't get enough of it to find inspiration and help organize her creativity. It's been useful to her for planning events in the upcoming summer –anything from decor to food and drink and even gift ideas. She went on to say she has also been able to find new exercises and healthy recipes all in one location rather than looking through myriad sites and magazines. While it is a bit of an addiction, she confessed that if it weren't for the mobile version of Pinterest, she would rarely use it.
Alex Bieler, another community manager, opened his answer by saying "Spotify is, as an uber-hip Bostonian would say, wicked cool." As someone who enjoys a constant stream of music both new and old, he is satisfied by an optionally free service that allows him to stream a seemingly endless amount of tunes, which is an audiophile's dream. He admits it's not perfect, as not every musician can be found on the service (No Bill Callahan?) and recognizes that the musicians won't profit from the listens as much as they would on an actual album sale, but beggars can't be choosers.
While I did not get to showcase everyone in the office here, and many "runner-up" technologies were discussed and not mentioned, it is interesting to look at how these things change the way our days operate.  Just 10 years ago almost none of the favorites listed above were readily available to most users.  This reflection should remind us to appreciate the current conveniences we have, and look forward to those of the future.
Brennan Donnelly can be contacted at Epic@ErieReader.com.