Tech Watch: Privacy and Facebook
Privacy is gone. But the loss isn?t all bad, write Michael Haas.
October 19, 2011 at 1:30 PM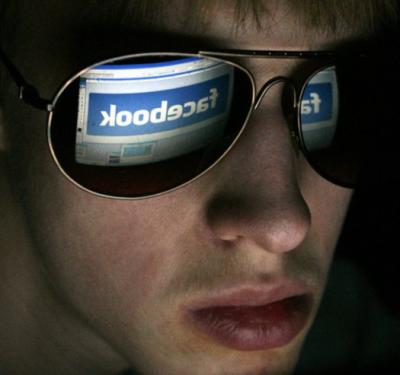 Privacy as we have known it for years has ceased to exist. With the emergence of new technologies, social media, and new threats to our national security (hello, Patriot Act) there has been a societal shift away from a priority on individual privacy. Yet the future of personal data in the Internet age shouldn?t be cause for fear or worry.  What we lose in privacy we gain in a more connected world.
At its most recent F8 Developers Conference, Facebook made some massive changes to how it will operate, including a new feature known as ?frictionless sharing.? This boils down to Facebook now being able to share some of your personal information?such as what you listen to on Spotify?with only one approval when you first log on.
Clearly it?s easy to see how this can be abused.  Any action I take on Facebook, whether it?s as harmless as ?liking? a post by my friend or as potentially harmful as sharing my current location, is a social act. Anyone can see it, and anyone can interact with it despite efforts to suppress privacy settings.
But wait. Sharing more online is not a bad thing, and it?s time for the fear mongering around the internet to end. But don?t flatter yourself by assuming that someone is going to stalk you and your personal details just because they can see what you?re listening to on Facebook.  Not all information on Facebook can be used against you, and yet it is important to exercise caution and common sense when deciding what to make public and what to keep private.
There was once a time where I was terrified of the Internet and Facebook. I made my privacy settings incredibly secure, to the point where even my ?friends? on Facebook couldn?t see my personal information. But I was missing the point when it came to Facebook. Facebook is not a one-way street; it is a social contract. All of us share our personal information, our likes and dislikes, and our thoughts?and we do this together.
However, that?s not to say that you should be posting every single unappealing photo of yourself on Facebook.  Rather, it takes effort and constant monitoring to make sure that your Facebook presence is always where you want it to be. You can control how you are perceived on the internet as much or as little as you?d like?but be ready to be held accountable for that identity.
To make things easier, here are some basic ground rules for how to exist in the new era of privacy on Facebook:
1. If someone sends you a friend request, accept it. Being connected on a social network is not a marriage proposal, and there?s no reason to treat it as such. And when you do accept the request, there?s no reason to message them asking ?How do I know you???.unless you want to seem extremely paranoid. Take all friend requests as a compliment ? obviously people want to know more about you.
2. Make as much information about yourself public as possible, or at least don?t try and hide information. If you have a secret love for Glee, chances are someone will eventually figure it out?might as well come clean about it now.
3. If someone tags you in an unprofessional/unflattering picture, simply un-tag it. If I only know you through Facebook, it should look as if you?ve never had a drink in your life.
4. Keep updating and monitoring your profile: you never know when you?ll need to delete something unsavory.
5. Don?t take Facebook so seriously, but respect its inherent power to influence people. Your reputation is online regardless of it you want it there.
The rules of privacy and the Internet may be changing, but a lot of good can come of this. Exercise common sense when using Facebook and other social media. Instances of cyber bullying and cyber stalking exist and people need to be cautious about the information they put out on the Internet.  There?s no need to lock your privacy down so no one knows anything, but telling everyone and their uncle about how your house will be empty for the next six weeks as you go on vacation isn?t something to share on Facebook.
Humans are social creatures, and we?re taking that to the Internet more and more every day. So loosen up, become a bit more public, and share your life with the Erie and global communities.