Tech Watch: Tasty Twitter Tweaks
Twitter's been hacked! Was it the Chinese? Uncle Sam? Aliens? Who cares! You need to protect yourself regardless, and this installment of Tech Watch will tell you how.
February 15, 2013 at 9:18 PM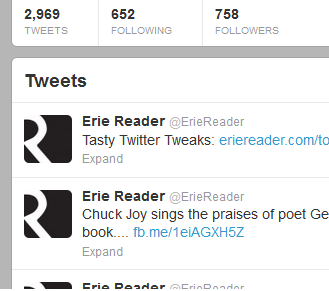 The Twitter-sphere is abuzz with talk of the latest hacking scandal to affect U.S. companies. Last week, Twitter reportedly shut down a live attack – but not before the hackers were able to access the personal information of up to 250,000 users – attaining such information as usernames, email addresses, session tokens, and even passwords.
Prior to the cyberattack on this social media site, both The New York Times and The Wall Street Journal reported a breach in their systems. On this occasion, the hackers escaped with employee passwords and managed to install malware into the systems. The fact that all three attacks happened within the same week left people wondering whether there was a connection, or if this was merely a coincidence.
So could there be a political drive behind the attacks? And are these attacks contributing to a larger scam that is underway?
While the answers to these questions are still unknown, one thing is for sure—precautions need to be taken to secure your personal information. After shutting down this recent attack, Twitter is said to have reset passwords, revoked session tokens, and notified its effective users via email, instructing them to create new passwords.
Even though this incident affected only a small percentage of Twitter users, there's no telling what could happen in the future. So, for your own piece of mind, here are some security measures you can practice on your own:
Create – and periodically update – passwords with at least eight characters of mixed letters, numbers, and symbols in them. They may be harder to remember, but it will lessen your chances of becoming a victim of hacking.
Review the apps and add-ons associated with your social media accounts on a regular basis; each of these provides an access point for security breaches. Be sure to remove apps and add-ons you no longer use.
Whenever possible, upgrade all of your browsers. This will guarantee that you are being provided with the most recently updated security features.
Use your better judgment when accessing viral content through social media sources. If a story or photo on a social network seems suspicious or too unbelievable to be true, it probably is. Use a search engine to research the story and access it directly from a reputable source instead of clicking through via a social network.
Watch for spam messages that seem to have been posted or tweeted by your friends. If the messages, links, or photos seem out of character, avoid clicking on them; it is possible that their account was compromised. Don't forget to let your friends know too; they may be unaware of their spam messages.
In the meantime, Twitter, along with other social media sites, will be looking to increase security on their end of things as well. A current Twitter job posting is seeking engineers for their Production Security Team, with opportunities such as designing and developing user-friendly security features, and creating custom security tools. Hopefully, these efforts, together with your own security precautions, will keep user information safe from future cyberattacks.