Tech Watch: Winners and Losers of 2012
Android, Instagram, LinkedIn, and Spotify - winners, or losers? Read Michael Haas' thoughts on the matter.
December 28, 2012 at 1:31 PM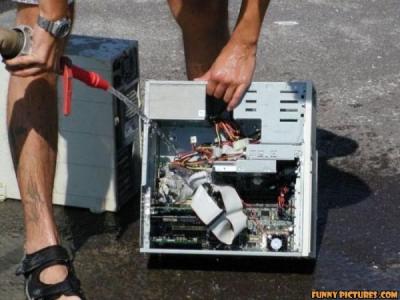 Winners and Losers of 2012

Overall, 2012 was a big year for technology. The rapid acceleration of information and the robust growth of the industry as a whole have made for a number of national stories and great expansion for everyone in the business.
However, as with any year, there are certain "winners" and "losers."  Let's take a look at my personal assessment of 2012.


Winners
Android – Apple fans may hate me saying this, but the data is on my side. Android has evolved from a fledging operating system that lacked many of the useful features found in iOS into the complete package – allowing for unique customization by advanced users while providing easy navigation and functionality for novices. Beyond that, Android took control of the smartphone marketshare in 2012, and phones, such as the Samsung Galaxy S3, broke sales records previously only held by the iPhone.
Instagram – What has Instagram not accomplished in the past year? Not only has the company revolutionized mobile development, but the small startup comprised of only a handful of employees was bought by Facebook in 2012 for $1 billion.
LinkedIn – Besides being one of the most profitable of the major social networks, LinkedIn has released several major updates to its platform over the past year. Endorsements, profile design updates, LinkedIn Today, and redesigned brand pages are just a few of the changes that anyone who hasn't logged on to their account in the past six months should check out.
Spotify (and other music streaming platforms) – Originally highlighted in my online music article, Spotify has grown significantly over the past year. Beyond the user base, Spotify has expanded its platform to allow for "apps" that help users find music suited to their personal tastes. iTunes also announced that it is going to get into the music streaming business in 2013. Look for this trend to continue in the coming years (and for advertisers to struggle adapting from traditional radio to Internet streaming).

Losers
Facebook – The company's IPO did not do as well as expected and that hurt Facebook immensely. However, not all is lost. Facebook execs have talked about implementing strategies for acquiring more revenue, and the IPO will start to increase again after that happens. The recent introduction of "gifts" on Facebook is an example of this new strategy. But ultimately, Facebook has not done enough with mobile development and with increasing revenue, which leaves them as our No. 1 "loser." That being said, Facebook is still the most visited website on the Internet and the No. 1 googled word of 2012.
Google – Forever the 500-pound gorilla of search engines, Google has begun to lose some marketshare to competitors, such as Bing and Yahoo!. Additionally, Google+ has gotten little-to-no attention – despite the fact that it just passed the 500 million users on the site. That being said, look for Google to come back with a vengeance in 2013. The company has diversified enough to grow beyond search engines – including its recent purchase of Motorola and will enter the device manufacturing business.
Windows – The launch of Windows 8 has been largely a flop. Personally, I use Windows 8 and love it. However, sales are down and the Microsoft Surface tablet is not showing the growth it needs to in order to become a major iPad competitor. Similarly, the windows phone has gotten mixed reviews despite a sweeping ad campaign both online and on television.
RIM (Blackberry) – Blackberry and RIM are all but defunct/bankrupt. The last remaining groups to hold onto these phones are executives and political offices, but with the recent introduction of better security on Android/iPhones, this won't continue for much longer.

Bonus:  Projected Winner/Loser of 2013
Winner: Tablets – The market for tablets has expanded rapidly, and shows no signs of slowing anytime soon. With a wide selection of devices ranging from the iPad to Amazon's Kindle Fire, it's clear that there's enough marketshare to go around. If the past few years have featured the growth of smartphones, the next few will feature the expansion of the tablet.
Loser: Any political candidate without social media – If the 2012 election taught us anything, it was the power of social media in elections. According to Facebook, the 2012 election was the most popular topic of the year, and the impact it had on our online lives was profound. Moving forward, any candidate refusing to participate in the conversation will be left out in the cold. And if you're skeptical, think of this: the fastest growing demographic on Facebook is women aged 45 and over – the demographic that often decides close elections.
 
Michael Haas can be contacted at Epic@ErieReader.com.