Top Bands Comprise Stellar Weekend For Erie?s Downtown
Three nights and three great bands. Best get yourself down to the i as ekoostik hookah, The Recipe, and BoomBox take the stage and rock downtown Erie.
March 25, 2011 at 11:11 AM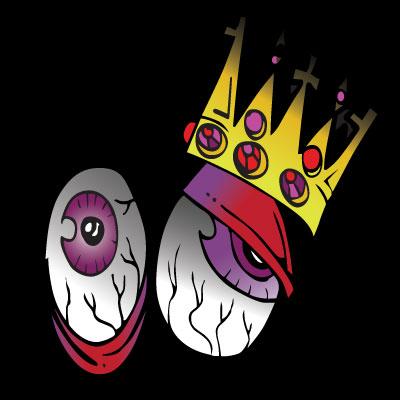 Since opening its doors in February 2010 the crooked i has been dominating the downtown scene. By hosting stellar concerts that feature both local and national acts of all genres each and every week, owner Marty Schwab has ensured that his club will be the busiest one on State Street any given Friday or Saturday night.
And with the onset of spring 2011, the crooked i will be kicking things into overdrive, starting by hosting three of the club's top drawing acts in one weekend with ekoostik hookah Friday, March 25, followed by The Recipe Saturday, March 26, and BoomBox Sunday, March 27.
The first band in this trifecta of awesomeness has been an Erie-favorite for a long time and recently celebrated their 20-year anniversary. Despite going through multiple line-up changes over the course of their existence, Columbus, Ohio-based ekoostik hookah has soldiered on without losing steam.
The current line-up features original members Dave Katz on vocals and keyboards and Eric Lanese on drums. Lead guitarist Steve Sweney is still slinging out riffs as well and continues to wow audiences, pushing the envelope each show, as he lays into his Gibson Les Paul, making it howl and scream while dreadlocked hippies do the same in response.
New to the fold is bass player Phil Risko, taking over last summer when original ekoostik hookah bass player Cliff Starbuck surprised the band and fans by deciding to leave to pursue solo endeavors. Another newbie, Eric Sargent, has taken over the rhythm guitar duties after the departure of guitarist and frontman John Mullins.
But the band has rolled with the punches. "We are playing better than ever," Katz says. "We're very lucky to have the lineup we now have, and we're really looking forward to moving ahead with it."
And move ahead they have. The band has stayed true to form as they've learned to play the cards they've been dealt. Besides playing piano and organ, Dave Katz had always been a primary voice and songwriter. However, he's now the band's main frontman, a role that he's fallen into with ease.
With Katz doing his thing and Sweney's high-octane guitar style, the traditional ekoostik hookah sound is still alive and well. Katz hopes that hookah fans get the message: "Some of the older crowd haven't come out to give the new lineup a chance yet, but I think the word is out about how well the shows have gone, so I think they'll start showing up a little more this year."
A crowd certainly showed up the last time they played in Erie. It had been almost five years since ekoostik hookah had played a club show in Erie, the last one at Forward Hall had a dismal turnout. However, when the band came through the crooked i this past winter the band drew a crowd of 300-plus into the 400-person capacity room. "We hadn't been in Erie for a long time, so we had no idea what to expect," said Katz. "The crowd and club were great and we had a fantastic time playing."
The band had such a great time that they immediately booked two more dates at the crooked i. The first of those is Friday, March 25.
The show starts at 10 p.m. with an acoustic set by Steve Johnson and Charity Nuse of Big Leg Emma-- another one of the i's top draws. ekoostik hookah will take the stage at 11 p.m.
Admission to this show is $8. You'll want to get to there early, as this one is expected to sell out.
But the fun doesn't stop there as the weekend keeps on rolling when another of Erie's favorite bands comes through the crooked i Saturday. Morgantown, W.Va.'s The Recipe has been packing in crowds locally since the late '90s when they'd rock Forward Hall on an almost monthly basis. A staple on the festival scene, these All Good Festival veterans have won over crowds with their blend of bluegrass and funky Appalachian style rock. Their album "Night of The Porch People" has been a Home Grown Music Network top seller for years and featured some of the bands biggest hits such as "World Swirl," "Affected Specimen," and "Playground Bellyflop."
Despite the successes of "Night of The Porch People," The Recipe never quite broke into the big time and suffered several line-up changes. In fact, it would seem that for a while The Recipe might disappear from the scene entirely, with band-founder acoustic guitarist and singer-songwriter Joe Prichard doing strings of solo acoustic shows in the interim.
Prichard would put together a new line-up and The Recipe would rear its head again but only to go back into hiding. Although these shows would draw fans, it seemed as though Prichard just couldn't settle on a line-up that was truly worthy of being dubbed The Recipe and all that it entailed.
This past summer Prichard hit the scene yet again with The Recipe, featuring another new cast. But this wasn't the same caliber of band its predecessors had been.
"This line-up is the first time we have not had to feel overly compared to the 'Night of the Porch People line-up,'" said Prichard. "The overall talent level of this line-up is way higher than any previous line up and when our fanbase heard it they could tell right away."
That statement couldn't ring truer. After only a handful of shows, fans of The Recipe began coming out in droves. Since then, the band has been playing in front of packed houses and revisiting many of the festivals and venues of their past and even stopped by many new places. This success has certainly been met locally. The Recipe brought in over 200 people their first visit to the crooked i this winter, a number their looking to beat Saturday.
This new version of The Recipe is a well-oiled and polished machine that is breathing new life into old favorites and debuting brand new songs that feel as familiar as if they had been played for fans of The Recipe since 1999. It's the mix of familiarity with the new elements that can be attributed to the band's recent success. As Prichard explained, "the only different wrinkle in the current sound would be that of John Banco on Saxophone and everyone has accepted him with open arms and ears. He and our fiddle player Mike Mitchell work together very well, like they've played together for 10 years. Our drummer Tom Kirk and Diana Burton our bass player have actually had years of experience playing together, so this is the tightest rhythm section we've ever had."
Along with these changes to The Recipe, it was the discovery of Prichard's female counterpart that gives this current version of the band its strength. Former vocalist Kristen Wolverton was the original "Recipe girl" and a fan favorite who helped define the band's sound. After she left the band, it seemed Prichard had a continuous struggle trying to find her replacement. Going through several vocalists-- Julie Edlow and former Blue Sky Mission Club and Shotgun Jubilee vocalist Tonya Byham to name a few-- nobody seemed to be able to fill Wolverton's shoes. However, The Recipe seems to have struck gold with Shannon Jones.
"Shannon can write 'Recipe' songs as well as I can," said Prichard. "I've had some great painters there since Kristen left, but Shannon is the first architect. It makes all the difference in the world."
Erie fans can hear the difference first-hand Saturday, March 26 at the crooked i. Local all-stars Eric Brewer & Friends are on the bill as support and will take the stage at 10 p.m. followed by The Recipe at 11 p.m. Admission to the show is $7.
Last but not least, Sunday will be no day of rest with electronica superstars BoomBox coming back through the crooked i. Their Erie show last summer was near capacity and expectations are even higher for this time through with the new twist thrown into the mix: the show will be free. BoomBox has decided to give back to their fans and show their appreciation by hosting the free show, a very rare occurrence for the popular band. The buzz about this show is very strong with various Facebook event pages bubbling with activity as local fans express their excitement and out of towners organizing carpools.
Armed with an LED lightshow and smoke machines, the Muscle Shoals, Ala.-based, BoomBox rolls in and provides a show for the senses. Their improvised electronica packs crowds in and has dance-floor goers dancing all night long to the point of sweat-drenched exhaustion. BoomBox's last time through had fans at the crooked i dancing onstage with the band and featured an appearance by the Erie Fire Department as the band's smoke machines set off the club's fire alarms.
BoomBox's in-the-moment and rave-esque shows are epic and their sound is quite impressive-- considering that it's created by only two men. Russ Randolph uses his DJ set-up to lay down pulsating house beats and studio-produced samples, creating the textures that drive the band's compositions. Zion Rock Godchaux, son of Grateful Dead alums Donna and Keith Godchaux, adds color and melody to these textures with his electric guitar. The element of guitar helps set BoomBox apart from their peers, giving more of an organic feel to their soundscapes.
This unique approach to the electronica genre has proven BoomBox to be quite the draw, securing them late-night spots at festivals across the country. On average their shows fetch ticket prices of $10 or more so their free show at the i Sunday, March 27 is truly special. BoomBox will be taking the stage promptly at 10 p.m.; however, it's recommended that fans show up early as the bar is expected to fill up well before show time.