Eye on City Council: The Final Nail
It's a done deal. See what's happening at City Council, as Cornell Green reports.
November 16, 2011 at 12:00 PM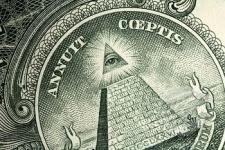 The November 2 City Council meeting opened with high stakes, as the Gem City's beleaguered crop of political warriors hunkered nose-to-nose with their last shot at victory.
The Bagnoni council chambers set the stage for their last stand against a much-contested $30,000 mayoral pay raise, vigorously opposed even since it's first Council vote.
Now it stood just one vote away from final passage.
Frustrated constituents continued to scrape desperately against the provision, which promised to tear more money away from the already financially depressed population, even in the face of a budget shortfall and amidst the escalation of a rash of violent crimes that continues to haunt local minds hearts and neighborhoods with the bitter taste of death and the putrid stench of fear.
Fighting the same ordinance for weeks seemed to pare the impassioned city brigade down from a rough cloud of zeal and angry sentiment into a focused political file, increasingly armed with facts, figures, and organized approach.
T-3 (local businessman Randy Barnes) came hard as usual, shouldering a heavy clip full of focused artillery against the credibility of Councilman Joseph Schember, also Vice President of PNC Bank.
The Terminator spoke against conflict of Schember's business versus political interests at the last three council meetings and held up paper documentation of what he said was proof that Schember had used his position on City Council to benefit his business interests at PNC bank.
"Have we ever heard Mr. Schember say that was a mistake? No!"  Barnes fired emphatically.
"Councilmembers aren't sworn to tell the truth," he said later. "They can say anything they want up there. It's unfortunate."
Bonnie Kubia, sworn Guardian of the Sixth Ward, soared in vehemently, as if empowered by the immediacy of the situation, armored with surveys, facts from news reports, and searing-hot ardor.
Councilman Schwartz openly questioned the validity of her Sixth-Ward survey figures at the last meeting. The Guardian came poised to defend his rebuke.
Kubia brought up numbers from national news reports that said economic stress had forced over 5 million Americans, up to age 34, back to their nests in flee of the harrowing national economic climate.
She also brought up the fact that public outcry eventually forced many national banks to retract their plans to add bank-card surcharges to make up for revenue lost from federal restrictions on overdraft fees.
"If Bank of America listened to its customers," Kubia roared, "then why can't you four council members listen to the constituents that voted you in, and vote no to the $30,000 pay raise?"
When the issue was brought up for final judgment, Busta (Councilman Pat Cappabianca) sent a brilliant white horse to the line, as the Gem City's constituent guard watched in suspense.
Busta proposed a compromise to the mayor's raise that would reduce the proposed amount from $95,000 to $75,000, offered in a series of four incremental $2,500 pay increases, which, as he explained, amount to around 4 percent each.
The T-3, The Guardian, and others, newer members of the mighty Gem City Constituent Guard, watched wearily, helplessly, as Erie City Council, acting opposite the will of the   people in attendance, struck down the Gem City's final hope of defeating the fiercely contested measure.
And in one fell swoop, Council struck down Busta's compromise, destroying the will of the people, making the mayor's pay raise final.
In Review:
If constituent showings up at council meetings can be taken as a valid representation of the city's will, then:
The Erie City Council has effectively robbed YOU of your democratic power and has acted entirely on its own accord and independent of the democratic principles laid out in the U.S. constitution.
They gave someone else YOUR money and have blatantly ignored people's cries of outrage.
Constituent, what are YOU gonna do?