Four Albums from the the First Half of 2015 You May Have Missed
2015 has been a good year for new music, but we can't keep track of everything. Here are four albums from the first half of 2015 that we didn't review and still deserve your attention.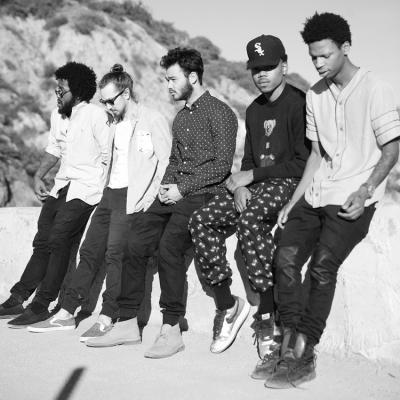 You can't get 'em all. 2015 has been a great year for new releases, but there's only so much print space. We've reviewed some tremendous albums so far, but there have been quite a few releases that have caught my attention that didn't get the review treatment during the first half of the year. Here are four that you should check out.
Donnie Trumpet & The Social Experiment - Surf
First off, this is not a Chance the Rapper album despite the fact that the highest-viewed YouTube cut of the album has listed. That's not to say that he doesn't have a heavy hand in what makes Surf great, but there's so much more to this excellent mix of eclectic tracks. Fronted by trumpeter Donnie Trumpet (real name Nico Segal), The Social Experiment treat listeners to an intriguing mix of hip-hop, jazz, neo-soul, and all sorts of sonic goodness. By Busta Rhymes elecric verse just five minutes into the album, it's hard not to get hooked. If that didn't get you, "Sunday Candy," Chance's wonderfully sweet ode to his grandmother, should do the trick.
Hop Along - Painted Shut
I dare you not to become hypnotized by Frances Quinlan's vocals. I didn't pick up on Hop Along and Painted Shut, despite the fact that the Philadelphia band has toured with a group with a drummer that I used to play baseball with. I may have been late to the parade, but I've made up for it with some obsessive listening over the past month, diving right into the soft-hard dynamics of both Quinlan's intoxicating voice and the rest of the band's rousing instrumentation. It's hard not to get riled up by Painted Shut, especially when Quinlan's voice soars toward the end of "Waitress," one of my single favorite musical moments of 2015.
Girlpool - Before the World Was Big
In an interview with Wondering Sound, Girlpool's Cleo Tucker said that part of the reason she and Harmony Tividad started their band was that they  "both wanted to be super vulnerable." That's exactly the feel you get on BEfore the World Was Big, an simple, intimate alum that sticks with you long after the final track comes to a close. It's even more impressive when you consider that Tucker and Trividad aren't even 20 yet, giving their honest musings even more of that vulnerabilty that they really wanted to achieve.
QUARTERBACKS - Quarterbacks
If I were to describe QUARTERBACKS' self-titled February release in one word it would be "fun." - of course, I'll be happy to use a few more words on this charming, no-frills album. There are no long, evolving tracks on Quarterbacks - the longest track out of the 19-song collection  doesn't even hit the two-minute mark - but the album is better for it. Each punchy track breezes by, creating a rushing sensation of fun riffs and Engle's nasal delivery about girls, girls, and also girls. Quarterbacks isn't an album that's meant to amaze with it's technical prowess or make a statement. It's a lo-fi collection that hits fast and has fun, and that's what makes it a blast.