Tech Watch: Capturing Holiday Memories
Okay, so you took the video and pics, but did you upload them? Angela Kelly has tips for capturing the holiday cheer and sharing it with friends.
December 14, 2011 at 2:00 PM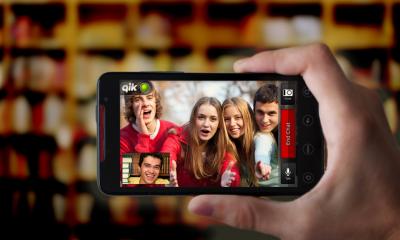 As the holiday season approaches we find ourselves enjoying fun traditions while in good company of friends and family. During these times there is bound to be a digital or video camera to capture the moments that we love to remember and those we wish to forget (like that time Uncle Lou had too much eggnog and belted out Mariah Carey's, 'All I Want For Christmas Is You.')
More often than not these video files and photos are uploaded on to a computer and left to sit in a folder. Occasionally, I will find the gumption to actually post these memories to Facebook or add them to my Flickr, but typically they just take up space on my hard drive. This holiday season I am challenging myself, as well as you Erie Reader readers, to capture those memories and share them. Let's raise the standard a little bit though, go above and beyond dispersing photos on Facebook, and use one of the hundreds of websites out in the World Wide Web to create fun digital photo albums and edit movies.
Taping a holiday home movie can be fun and, for most of us, it's why we purchased our FlipCam to begin with.  If you haven't brushed up on your skills since using your camera last, for Christmas 2010, then practice shooting some footage around the house.  After checking out a few websites, I was impressed with Vimeo.com, which is used to share the creative arts and small scale productions. Offering those who visit their page access to tutorials through their 'Vimeo Video School,' it allows newbies to learn the basics.  Vimeo also has tips from the pros for those more experienced and community forums to interact with other users.  Allowing users to choose which Vimeo is right for them, I opted to use the free version for the 'casual creator' to test it out.  The free version gives users the ability to upload up to 500MB per week of high quality video and one HD video per week with no bandwidth or time limits.
So now that we have brushed up on our video skills and have chosen a way to share it, let's talk about editing your random footage and piecing it together.  Editing software is an expensive investment, especially if you're only using it to edit home videos, but there are low cost and free, yes - free AND legal, programs that you can download.  Avidemux is a free program that can be downloaded and used on both Mac OS X and Windows machines.  Avidemux provides several tools to improve and adjust the picture quality of your footage, which allows users to alter contrast, color, brightness, and change the resolution to sharpen the image.  It's easy enough for beginners to drag and drop clips into the time-line, a typical editing tool, and develop their footage into a true work of visual art.
Maybe your hand isn't steady enough to create an HD video, but is steady enough to snap photos with your point and shoot digital camera.  There are numerous websites used to share holiday photos in addition to, Flickr such as Snapfish and Shutterfly. These websites are all very similar in concept, but each delivers different functions. With Snapfish and Shutterfly you can upload and share photos, but also create photo albums and novelty items to print and have shipped. Sites like Flickr focus solely on showcasing photos to a community of users if made public or just friends and family.
Need a few final tips to ensure that your ability to capture all of the memories you want during the festivities?  Plan ahead.  Know when you will shoot the big moments.  Be discrete and capture candid moments.  Being intrusive can make others become self-conscious, especially if they're indulging in sweet treats. Remember to get images and video of the atmosphere too, people spend hours cooking and decorating to show off their talent. But it's important to remember to celebrate and not let the camcorder keep you from enjoying time with your family and friends.  A home video and photos can give you great memories, but nothing will match the memory of being fully present in the holiday events yourself.
Happy Holidays and Happy Shooting!
Angela Kelly
Epic WebStudios
Project Manager/Content Developer