Tech Watch: Top Ten
You know you love a good Top Ten list. Lucky for us, Angela Kelly of Epic Web Studios has the Top Ten Most Useful Social Media Tools of 2011 just for you.
December 23, 2011 at 3:00 PM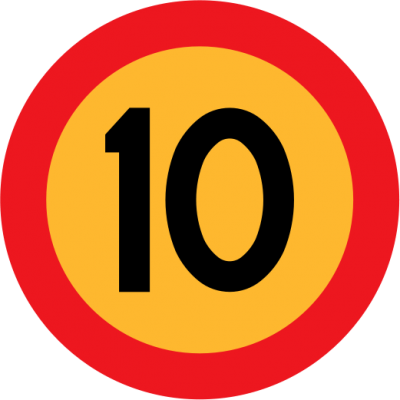 With the year quickly coming to an end it is time for the ever so cliché list of 'Top Ten in 2011.'  Since TIME Magazine already nabbed our thoughts on listing the 'Protestor' as Person of the Year (okay, so they did think of it first), I have decided to name 'Social Media' as TechWatch's Secret Weapon of the Year.
Over the past two to three years, use of social media has been on the rise as the user's daily regimen and productivity has been sinking, according to Jeff Bullas, Internet marketing consultant.  As reported by Bullas, one in every nine people on Earth is on Facebook.  This calculation is made by dividing the planet's 6.94 billion people by Facebook's 750 million users.  While Facebook has already established their presence, and continues to reach new audiences, Twitter is still hatching.  Nearly 500,000 users are added to Twitter every day, and they are handling 1.6 billion queries per day.  The statistics for social media are endless.  It is okay to admit that corporations have captured us, hook line and sinker, but how do they do it so efficiently every time? Social Media Tools, that is.
Tech Watch is going to break down the list of 'Top Ten Most Useful Social Media Tools of 2011,' so you can be in the know of how it's done.  Who knows, maybe this will help you use your social media accounts a little more effectively with a little less effort?
So let's get started on this countdown to the number one most useful tool for Social Media with the help of TheNextWeb.com and PRDaily.com.  
10. The PRINT social media performance analysis service from Sociagility – Still new to the web, with it's launch only being a month or so ago, its potential to assist companies and their brands make decisions about social media strategy very apparent.  Your PRINT score is a combination of your social media channel and attribute performance based upon data measured against your pre-defined competitor set.
9. SocialBakers.com – Featuring every imaginable social media statistic you'll even need, SocialBakers.com increased in popularity in 2011.  This site takes the lead when it comes to geographic and demographic breakdowns for Facebook as well.
8. Zooshia.com – This easy to use tool creates widgets for blogs and websites.  You can create a "Zoosh" of your Facebook or Twitter feeds and also from a combination of sources.  Embedding the code is easy once you tailored your widget – if tailoring your widget is something you're in to doing.
7. Pokki.com – Creating Web apps for your desktop has never been easier.  Using Pokki apps gives you easy access to your favorite sites without having to open up a Web browser. As an avid user of Gmail, I love the ease of use with their app.
6. Contax.io – In 2011, MyTweeple evolved into what is now know as Contax.io.  This once Twitter-specific contact management system added Facebook functionality and gives its users enough space to manage both fans and followers.  Perfect for managing relevant, real-time relationship data for both business and personal accounts.
Okay, let's take a breath before we dive on into the Top 5…breathe in and breathe out. Are you ready? Let's go!

5. MyNewsDesk.com - As a newsie myself, I love all things news.  The faster I can hear of news, the better and this news exchanges site does just that. MyNewsDesk.com was looking for a more effective way to exchange press releases, photos, videos and social media content between companies, journalists and other interested users.  MyNewsDesk.com became one of the most talked about social media tools of the year, due to its easy to use interface and robust analytics system.  If you haven't clicked on the link yet, I highly recommend it.
4. Wanderfly.com – Have you always wanted to use a travel agent to book your vacation, but never did because it was too expensive?  Well, this site is a personalized recommendation engine that helps you discover new experiences based on your interests and budget.  By integrating with Facebook to bring all of your social preferences together, this site allows you to use a niche recommendation portal, which is what Google+ is trying to achieve on a larger scale.
3. YouTube.com/create – Just about everyone has seen a video on YouTube, but not nearly as many people have created a video using YouTube.com/create.  Get a little creative and check out this section of YouTube to create an animated video in less than 10 minutes by using GoAnimate.
2. AppMakr.com – This tool does exactly what it says.  AppMakr helps you create free apps for the iPhone. This site is perfect for making one and sharing it to all of your friends, family and clients.
And now the number one most useful tool of 2011…
1. BufferApp.com – PRDaily notes this tool as "pure genius," and I couldn't agree more. Similar in idea as HootSuite, BufferApp works by scheduling content you find online and adding it into your Twitter or Facebook stream. Then, in regular intervals it publishes the tweets without flooding your followers. Great idea? Absolutely, and that is why it deserves the number one spot on the TechWatch List.
Cheers to a tech-filled year with many more to come!
Angela Kelly
Epic WebStudios
Project Manager/Content Developer